March 16, 2016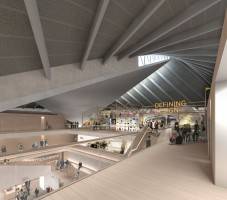 Today marks the publication of a new guide which claims to help contractors and end-users deliver sustainable fit-out projects. Published by trade body the Construction Industry Research and Information Association (CIRIA), the Fit-out environmental good practice on site guide (C757) claims to be a more practical guide than other publications and standards and addresses the most important challenges for those responsible for fit-outs across a range of sectors including offices, retail, education, leisure and health. The authors claim that the fit-out sector faces unique challenges that include the need for a quick turnaround of projects, the need to control costs as well as deal with project specific site constraints. The guide aims to help the managers of fit-out projects to meet these challenges as well as helping them to deliver projects that are sustainable both during the fit-out phase, occupancy and the life of the completed project.
Users of the guide will be prompted with a number of key questions to consider at the various project stages. The guide is targeted primarily at contractors and specifically site managers, but encourages co-operation between all parts of the supply chain to achieve good environmental practice.
Joe Cilia, Technical Manager, FIS, and Chair of the project steering group explained that the "Finishes & Interiors Sector has the potential to positively reduce any environmental impact during the fit out process and importantly, at an operational level and the on-going wellbeing of the staff who will ultimately work there. This guide will be a tremendous asset to the sector".
Image: Willmott Dixon Interiors' design for the new Design Museum project in London