May 27, 2021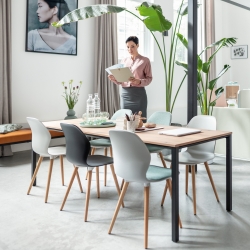 Ten years ago, the day after I left my full-time job at FM World magazine* to set up Magenta I wrote a blog called In Defence of the Office about how people feel when they're asked to work flexibly. I talked about how many people struggle, finding that without the structure of day-to-day office life, they can't manage their time properly, can't discipline themselves to work and get distracted by domestic life. And they find, because perhaps they haven't got to grips with the new technology, that they can't locate important files or connect to that key person. They find that without the workplace they can't work – or at least not as well.
I finished by discussing what people miss most about the office. "They missed the possibilities that office life provides in abundance: to chat or not to chat; to have a quick impromptu meeting; to pop out at lunch with someone; or for a drink after work; to bump into colleagues in other departments or get the chance for that talk in the lift with the big boss over from the US. That's office life and when we dismiss the office as being something a bit naff and rather yesterday, we forget the essential role it fulfils as a social, as well as a work, hub."
I thought more had changed in ten years, but I could have written that blog yesterday. It feels that we've gone full circle, both in the last ten years and in the past year. We've discovered that we can work anywhere we want to, but actually the workplace is a really rather good place to be. It does exactly what is expected of it.
Like the workplace discourse, much has changed at Magenta in those ten years but much has stayed the same. I've written countless articles about new ways of working, starting off writing about Workplace 1.0 – of course we didn't call it that then – and now Workplace 3.0. One of our biggest challenges over those years is about keeping material fresh. Writing about the same topic for different clients and finding a new angle, a new way of saying things. And it's not just PR agencies who struggle. In April 2020, one of my colleagues was talking to the editor of a trade title who said that they'd no longer be talking about the pandemic in the July 2020 issue, so could we steer clear of any references. Oh, if only that were true!
Control freakery
Back in 2011, my challenge was more about control freakiness. The difficulty of trusting people to do the job properly – particularly because I knew the workplace and facilities management industry inside out. I didn't take a holiday for the first six years as I was convinced it would all fall down if I wasn't always working. That had a detrimental effect as I tended to hold onto tasks I should have delegated. But anyone can get to know an industry and our induction processes now provide a deep dive into the sector. Growth and development only comes when you delegate and let people make their own mistakes. Magenta has grown exponentially since I realised that.
People create their own workplace culture which has nothing to do with the founder
When I started Magenta it was just me. The first M Person joined six months later and now there are 13 of us and a network of associates. The great joy of setting up my own business was the ability to create the type of culture where I wanted to work. But that's not always been easy. My idea of a good workplace culture – free booze, higher than average holiday allowance, team trips abroad and freebies like massages – might not be everyone else's. The great thing about culture I eventually realised is that if you provide the right environment it flourishes from within. People create their own workplace culture which has nothing to do with the founder. Our culture is what really sets us apart and is the thing that makes me most proud.
A major challenge for me personally has been knowing when to let go – Magenta has been my baby as much as my three children. But the person who set up the business is not always the right person to take it to its next stage of development and that can be a tough thing to recognise. Fortunately for me, when Jo Sutherland joined the team back in 2015, it was clear that she was a star in the making so it wasn't a terribly difficult decision to step back in autumn 2019 and hand the MD reins over to her. She's now a new mum on maternity leave, which has given me a chance to step back more into the business and to recognise how much it has changed in the past 18 months as well as the past decade.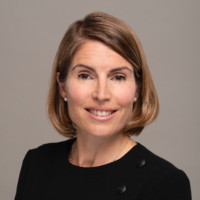 *Now, Facilitate magazine