July 8, 2022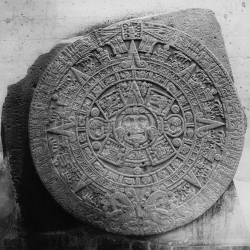 You may well have seen the announcement that more than 3,300 workers at 70 UK companies, ranging from a chippy and a distillery to leading financial institutions, have started working a four day week, with no loss of pay, in what is described as 'the world's biggest trial of the new working pattern'. The pilot – which will run for six months – is being organised by 4 Day Week Global in partnership with the think tank, Autonomy, and researchers at Cambridge University, Oxford University and Boston College.
The trial is based on the 100:80:100 model – 100 percent pay for 80 percent of the time, in exchange for a commitment to maintain 100 percent productivity.
Ah, productivity. Over the years, we've been involved in numerous conversations where the P-word is at the heart of the debate. In fact, we can't recall many (if any) other subjects that have split opinion as much as the emphasis on productivity. Whilst some believe that it should be front and centre in every future working conversation, others opt for more a more mercurial approach – quality over quantity. And others adopt a Pep/Klopp philosophy of 100% effort being the minimum requirement.
I watch how so many people, without question or complaint, answer the call of client or colleague whatever the hour or the day
The aforementioned trial clearly aims to blend a bit of all three of these approaches, and wraps it in the headline of more time away from work, longer weekends, all about the employees etc. Is this really the case though?
We all know about the lessons learnt from lockdown and pandemic working. The tech didn't fail, for the vast majority, and productivity (that word again!) didn't nosedive, as many revelled in an isolated, focused working environment (albeit one that might have involved an ironing board for a workstation and about as much ergonomic support as a bowl of soup!). However, with people suddenly finding themselves with more relaxed working timeframes, productivity levels often increased.
Do we really want to reduce working hours and therefore increase stress and pressures? Or is this really about presenteeism? What we can predict is that, whether we're talking about a three-, four- or five-day working week, employees won't suddenly stop responding to emails and calls from clients and colleagues. It won't stop those clients from continuing to make requests and demands on those 'days off'. However radical organisations want to be when it comes to their working practices, they won't be able to switch off their clients – and therefore their employees.
I don't mean to sound cynical. I just watch the people around me and how so many of them, without question or complaint, answer the call of client or colleague whatever the hour or the day.
Of course it is possible that your clients are like-minded businesses, who also believe that a four-day week is a positive step forward. That doesn't necessarily mean they'll be targeting the same days on/off. Imagine the organisational nightmares. Good luck herding those kittens!
The businesses that have signed up for the trial undoubtedly have a culture and leadership that will embrace this new working week. It certainly won't be for everyone. Productivity levels may well increase. But what about people? Will they be happier? If, in six months' time, the answer to that is a big old yes, then count me in. After all, the real P-word here should be people.
Main image: Aztec Sun Stone, Jackson, William Henry, 1843-1942, photographer