March 16, 2018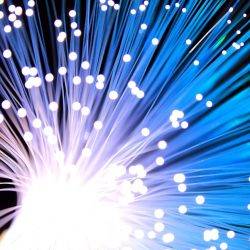 A new study conducted by economic consultancy Regeneris, and commissioned by Cityfibre, claims that the total economic impact of deploying full fibre ultrafast broadband networks across 100 UK city and towns, could reach £120bn over a 15 year period. The study examined ten areas of the UK economy likely to benefit from full fibre roll-outs. It also sought to quantify the impact of each of these areas in 100 distinct UK town and city economies over a 15-year period. According to the researchers, the UK's business community – and most particularly its small and medium sized companies – could stand to benefit enormously. Access to full fibre could unlock £4.5bn in business productivity, innovation and access to new markets in these locations; a further £2.3bn in growth could be driven from catalysing new business start-ups; while the increased ability for companies to support flexible working could add £1.9bn.
The economic impacts unlocked by full fibre in these 100 locations will extend much further, according to the report. Full fibre is an essential platform for the roll-out of 5G, unleashing £28bn in benefits, as well as for the Internet of Things and Industry 4.0, where £10bn in benefits can be expected. Wider Smart City usage, from infrastructure and services to smart energy networks could add as much as £5bn in the 100 locations examined in the report, while technological improvements in the delivery of healthcare services are worth £1.1bn.
Crucially the network roll-out itself would drive £2.1bn direct economic growth and at the height of deployment close to 7000 jobs would be created in the construction and civil engineering sectors.
While the report does not seek to provide one single economic impact figure, it does add to the growing body of evidence pointing to the immense scale and scope of economic uplift that is likely be created by full fibre, over and above today's broadband infrastructure. Research from the FTTH Council in the US suggests that providing full fibre to just half of all premises in a location could result in a 1.1% rise in annual GDP. Applying this to the 100 distinct city and town economies in the Regeneris report indicates total economic impact of full fibre in these places alone could be in the range of £120bn. Nationwide full fibre coverage across the UK, would therefore be much higher.
Speaking of the report, Simon Hooton, Director at Regeneris, said: "Our findings clearly indicate that full fibre will provide the core infrastructure required to kick start the next generation of digital technology and drive expansion of smart infrastructure in towns and cities where it is deployed. The result will be a modernised, more productive and innovative UK economy."