April 18, 2013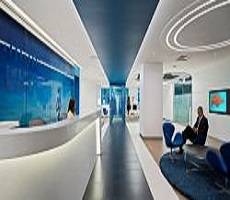 IT giant Cisco has opened a new regional headquarters in Singapore that features utilisation-based space allocation that for the first time allows all of its staff to work just about anywhere in the building, using whichever kind of mobile device they prefer. The move reflects the findings of Cisco's recent report which revealed that growing numbers of workers prefer to use an iPad or iPhone rather than a PC. The new offices, located at UE Biz Hub, within the Changi Business Park in Singapore, brings together 1,000 employees from Cisco's previous four offices around the island and has reduced around 40 per cent of the required workspace.
All staff working from the new mobile workplace, which houses Cisco's operations for Singapore and the Asia Pacific, Japan and Greater China region, including operations, sales, marketing, human resources, finance and Cisco Services are not being assigned fixed seats, which the company says will use up less infrastructure resources and encourage collaborative working.
The site, which also features a Customer Briefing Center (CBC), boasts a range of green initiatives including; Cisco's own TelePresence® technology to reduce global travel, the use of motion based sensors for energy efficient control of lighting and a power down system whereby IP phone screens are switched off after hours and on weekends.
Josh Soh, managing director for Cisco in Singapore and Brunei said: "We are proud to play a part in building an intelligent and connected Singapore and we continue to work closely with our Cisco Networking Academy program to build a 21st century, future-ready workforce in Singapore."
 By Sara Bean