March 30, 2015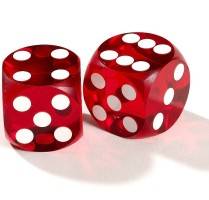 Although it's currently one of the most talked about workplace ideas, gamification remains a mystery to many workers and even HR professionals keen on the idea are probably not doing much about it. Those are two of the findings of a report from consultancy Penna based on interviews with 2,000 HR directors and employees. The study set out to explore how well senior HR professionals understood gamification, its uses and their perception of the barriers to adoption. Researchers also asked employees about their level of 'everyday engagement' with gamification and whether they recognise it as a concept. Over half (52 percent) of HR directors claim to be 'massively interested' in the idea although 44 percent also agreed that their organisation was 'not at all interested'. Remarkably the survey also found that 89 percent of employees don't even know what it is.
So it's probably best to start with a definition, although even this is probably open to interpretation. In a workplace context, gamification seeks to apply the way we think about and play games to improve levels of engagement and meet the challenges of work and so increase personal and organisational performance and wellbeing.
The main findings from this latest study include:
52 percent of HR Directors are personally 'massively interested' in gamification
44 percent answered that when it came to thinking about their organisation and gamification they were 'not at all interested'
When asked who plays the most games, more than 90 percent of HR Directors chose the wrong answer. The correct answer is women over the age of 45
Employees also answered this question wrong, with 67 percent believing men under 20 spent the most time playing games
46 percent of HR Directors we surveyed correctly chose the smartphone as the most popular gaming platform today
However employees thought the 'games console' was the most popular device (51 percent)
Young people (18-24) are most likely to play on their smartphones (75 percent) compared to 38 percent for those aged 55 and over. Older people (45-54) are most likely to play on their tablets (28 percent) compared to 5 percent for 18-24 year olds
Young people are also more likely to play on the move (45 percent of 18-24 and 13 percent for those aged 55 and over), compared to older people playing at home (75 percent for those aged 55 and over and 35 percent of 18-24)
25 percent of HR Directors think we spend 5-8 hours online a day, whereas Ofcom data shows average browsing time is between 1-2 hours a day
The report concludes that "we see gamification gradually taking off with organisations, stronger business cases for its development can be made as more and more ROI figures come to light. In the meantime though, we'd encourage organisations to at least start to explore gamification and its possibilities, leaving any unfounded opinions about who uses it and how at the door. Whilst many would be operating in virgin territories, it's better to be on the front foot than scrabbling to catch up with competitors. Innovation and technology shows no sign of slowing either, so now is as good a time as ever.
Penna CEO Gary Browning said organisations that are not interested in gamification are "missing out"."Whether it's creating a game to aid with recruitment, highlighting a typical day in the office for prospective candidates, or supporting employees with bite-sized learning technology that utilises reward systems, there is huge potential for gamification to give businesses significant competitive advantage."