November 20, 2014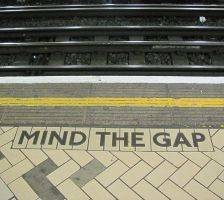 The gender pay gap is now at its lowest point in history, with more women in work than ever before. According to new statistics by the Office for National Statistics (ONS) the pay gap has reduced by 0.7 percentage points over the past year to 19.1 per cent, and for those in full-time work the gender pay gap has reduced to almost zero for those under 40. Action is being taken to tackle one of the reasons for the pay gap – career breaks, often to raise a family by extending flexible working to all employees, and from next year, tax-free childcare and shared parental leave will come into effect. However, one of the main causes of the gender pay gap is that men tend to work in better paid sectors to women so a range of measures are being introduced to help women move from low-paid, low-skilled work into higher paid, higher skilled work. This includes a new £2 million training and mentoring programme of events for women, including those working part-time and older workers, to be carried out by the UK Commission for Employment and Skills. This will target women working in the science, technology, engineering and maths (STEM), retail and hospitality management and agricultural sectors.
Minister for Women and Equalities Nicky Morgan said: "I am delighted that the gender pay gap has reduced to its lowest point in history. However, there is more to be done and the government will continue to work with industry to make sure it reduces even further.
"Women are vital to the success of our long-term economic plan and we need to make the most of their skills at every age. We have more women in work than ever before, but businesses need to value diversity in their workforce and pay attention to the role of women in their organisations."
Guidance has also been published to help women to compare their salaries with their colleagues, and empower them to take on their bosses if they are being paid less than their male counterparts.
The government is also strengthening the Think, Act, Report initiative, launched in 2011 to encourage companies to use new tools and guidance to collect and publish data on 3 specific issues:
female representation at different levels within the company
the company's overall gender pay gap
the gender pay gap broken down by grade and job type
A report published recently, 'Think, Act, Report: mending the gap', shows that over the last 3 years, 260 companies, with a combined total of 2.5 million employees have signed up, including Marks and Spencer, Microsoft, Morgan Stanley, and Glaxo SmithKline.