January 30, 2020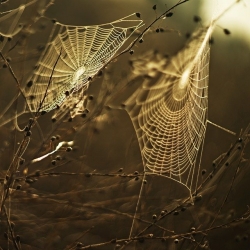 The promised flexibility of the gig economy is an illusion for many workers, who need to put in long hours to make ends meet, a new report has claimed. The report by Doteveryone, a think tank set up by businesswoman Martha Lane Fox, calls on the government to create a 'minimum gig wage' to ensure workers have enough to live on after expenses such as petrol. It also urges employers to be clearer with workers about their true pay and to inform customers where their money goes.
One in ten Britons takes a job via a digital platform at least once a week, the report says, and many earn a good living and enjoy the flexibility that gigs provide. However, for others, the work strips them of financial security, dignity and dreams for the future, until they feel that "the app has become a trap". As one worker told the think tank: "The gig economy feels like quicksand and you need a lot of support to get out of it". Others described the fear of how they would survive financially if they had a traffic accident or of getting less work after taking a holiday. They also reported not having time to improve their skills and feeling treated 'like robots' by the apps through which they get work.
"The gig economy feels like quicksand and you need a lot of support to get out of it".
As well as calling for a minimum wage for gig workers, the report also recommends that:
Companies should give workers a voice in the design of the platforms they work for.
Workers should have access to a human, not just automated support, to answer their questions or deal with their complaints.
The government should adapt its existing National Retraining Scheme to make it easier for flexible workers to access the courses on offer in between their gigs.
Workers should be able to access a broad range of drop-in support (anything from equipment repairs to advice on longer-term career opportunities) at a location and time that fits into their daily lives.
Catherine Miller, interim chief executive of Doteveryone, said: "The platform economy enables flexible work but not everyone benefits equally. The recommendations set out in this report can happen immediately and show that, in shaping the future of work, technology can and should be used responsibly to create a fair, inclusive and sustainable democratic society."
Image by pimpelucha