December 17, 2019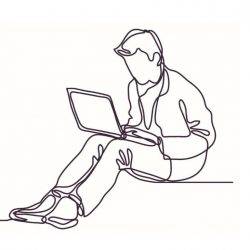 More than one in ten (12 percent) so-called gig workers in the UK are working multiple roles and consider temporary work as their main role, taking advantage of improved work-life balance, greater variety of work and the ability to see more of their families, according to a new report. The research, carried out by Reed Specialist Recruitment, for its Temporary isn't Temporary campaign, surveyed 5,000 workers and looked at their experience of, and attitude to, temporary and multiple career roles.
When asked about the positive benefits of temporary or short-term working contracts, more than a third (37 percent) of people in the UK cited work-life balance as the key reason why they have followed this career structure.
Access to a variety of work was mentioned as the next favoured reason at 34 percent, with more than a quarter (28 percent) saying a flexible and varied approach to gaining work experience would help boost their CV. A fifth (22 percent) cited that seeing the family was a major benefit of temporary working.
However, the research also identified the reasons that workers are being deterred from temporary working with more than half (53 percent) of workers saying they prefer the security of a permanent role.  46 percent identified that the benefits of a permanent role, such a pensions and sick pay, were important in their preference for longer term roles.
Demographic splits
Across the UK multiple temporary contract roles seem to be favoured by men with a fifth (21 percent) of them viewing the increased hourly rate as an advantage against 17 percent of women. Temporary work appears to be favoured by the next generation and those at the beginning of their careers with 17 percent of 25-34 year olds considering temporary employment to be their main role.
While a significant number of this age group work permanently, there is also greater than a fifth (21 percent) of 25-34 year olds holding more than one temporary role and 11 percent holding more than four temporary roles at one time.
Claire Harvey, managing director of Reed Specialist Recruitment for UK & Ireland, said: "Having surveyed workers across the UK we know they want the flexibility of temporary work but are held back by financial concerns. When this barrier is removed there is little stopping workers from chasing their flexible working dream. And the good news is that a market with a healthy amount of temporary work can benefit both employers and employees.
"If employers can deliver the variety and quality of work at the same time as keeping the important flexibility in a role that candidate's desire, then they will capture the best temporary workers.  When they may not be able to employ a highly-skilled specialist on a permanent basis, a client can benefit from their wisdom through a short-term contract. With the progression of technology in the workplace it's clear that the traditional 9-5 is disappearing, and as a result temporary or contract working is likely to become more and more common."