December 18, 2019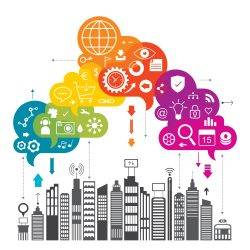 Three-quarters (74 percent) of IT decision makers believe that IoT devices in the enterprise pose a significant threat to workplace privacy. That's according to new research from Kollective.  The report 'Distributed Devices' (registration), is based on a survey of 270 US and UK based IT decision makers and claims to explore the challenges and risks of incorporating IoT devices into business ecosystems. This research investigates how IT teams can ensure all devices at the edge of their networks are reached securely, effectively, and at scale.
While the majority (88 percent) of IT teams believe IoT devices will make their workplaces more efficient, there are also substantial concerns regarding the infrastructure required for updating these devices. Failure to update will add significant security risks for businesses, as well as adding to employee privacy concerns.
Kollective's report suggests that this will place significant pressure on IT teams, with 88 percent of respondents believing IT departments hold full responsibility for updating and securing these devices. A further 90 percent also argue that that all IoT updates should be tested before they are installed. This will require considerable time and resources.
Commenting on the research, Kirk Wolfe, VP of Corporate Development at Kollective said, "The growing prominence of IoT within enterprises has significantly raised the number of entry points for cybercriminals. In order to maintain workplace privacy and counteract any future threats to businesses across the globe, it's imperative that these devices are updated with the latest security patches – and it's the IT team that's on the front line of defense."
To download Kollective's Distributed Devices report, visit https://go.kollective.com/distributed-devices-wp.html