November 7, 2018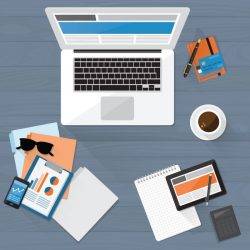 The gig economy has helped lead to the doubling in size of the flexible office space sector since 2014 and it's set to grow by up to 30 percent per year over the next five years claims new research published by JLL. Disruption or Distraction, a report delving into the growth of flexible office space across Europe explores the main drivers of the sector's boom – including evolutionary changes in how, when and where people work, shifts in lifestyle, and rapid advancements in technology – and provides unique insights into the risks and rewards for both companies and real estate investors in Europe. It reveals that globally the amount of flex space in the 20 largest flexible office markets grew by 30 percent in 2017 – equivalent to around 1 million sq m and will account for 30 percent of corporate portfolios by 2030. The barriers to flex space adoption outlined in the report include concerns around brand dilution, cost, security and confidentiality. But similar risks are associated with non-adoption, around staff retention and attraction, as well as being perceived as stale.
Dan Brown, Head of Flex Space, EMEA, JLL, commented: "The rise of flex space is resulting in one of the biggest shifts across the real estate industry that we've ever seen. The consumerisation of real estate, which we've already witnessed in hospitality and retail, is reshaping business models and investment strategies alike.
"Our research shows how different markets and different companies are moving at varying speeds, and as the dramatic growth showing no signs of slowing, companies, investors and developers must keep on top of the evolution to understand what this means for their specific business ambitions."
The report states that the market is split into three types of flex space user;
Conservative: low percentage of flex space in their current portfolios; zero/limited expansion planned
Experimental: low to moderate percentage of flex space in existing portfolios; up to 10 percent and beyond in next 3-5 years
Visionary:significant usage of flex space; clear and ambitious plans for widespread adoption, reaching upwards of 20 percent of portfolios
It also predicts that with over 700 flex space providers in the industry, consolidation is inevitable and a downturn would accelerate this process. The well-capitalised and experienced providers with geographical diversification will flourish, as well as innovative and niche operators providing a next-generation offer.
Investors who need to balance the need for stable long-term income with occupiers seeking flexibility face a number of challenges, from understanding how flexible space will impact asset valuations and market transparency, to the effect on supply and demand dynamics, lease lengths and yields. In response, some landlords and developers will consider establishing their own flex space concepts; collaborating with existing providers; and looking at M&A. Landlord-initiated concepts are burgeoning in cities such as Amsterdam – where they account for 25 percent of all flex space – London and Paris.