September 1, 2015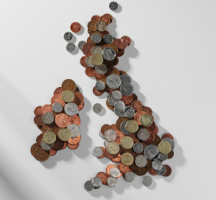 A package of measures designed to improve levels of fair pay have been announced by the Government  today; including doubling the penalties for non-payment of the National Minimum Wage and the new National Living Wage; increasing the enforcement budget and setting up a new team in HMRC to take forward criminal prosecutions for those who deliberately do not comply. A new team of compliance officers in HMRC will investigate the most serious cases of employers not paying the National Minimum Wage and National Living Wage when it is introduced in April 2016. This team will have the power to use all available sanctions, including penalties, prosecutions and naming and shaming the most exploitative employers. Employers who fail to pay staff at least the minimum wage they are legally entitled to will have to pay double what they do now.
This reform is intended to increase compliance and make sure those who break the law face tough consequences. The enforcement budget for the National Minimum Wage and Living Wage will also be increased in 2016 to 2017.
Business Secretary Sajid Javid said: "There is no excuse for employers flouting minimum wage rules and these announcements will ensure those who do try and cheat staff out of pay will feel the full force of the law.
"This one nation government is committed to making work pay and making sure hardworking people get the salary they are entitled to."
A new Director of Labour Market Enforcement and Exploitation will be created to oversee enforcement of the National Minimum Wage, the Employment Agency Standards Inspectorate and the Gangmasters Licensing Authority (a non-departmental public body of the Home Office). The Director will set priorities for enforcement based on a single view of the intelligence about exploitation and non-compliance.
The government has also announced today it will improve the guidance and support made available to firms on compliance and will work with payroll providers to be sure payroll software contains checks that staff are being paid what they are entitled to.
Businesses or employees that have any questions about the National Minimum Wage can view guidance at www.acas.org.uk/nmw