February 2, 2023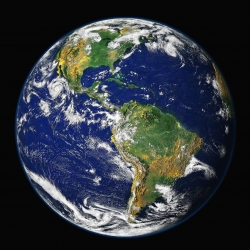 The UKGBC has welcomed the ambition and vision of the Government's Environmental Improvement Plan, particularly the water efficiency roadmap which broadly aligns with UKGBC recommendations. Yet the lobbying group also claims that the Plan falls short of providing the practical targets and policies for the built environment to play its part in halting nature's decline. Many critical areas of interest to our sector – including planning system reform, policies for environmental net gain, and tangible targets – are insufficiently explained or missing entirely from the Plan.
The Government's Environmental Improvement Plan is the first review of the UK's 25 Year Environment Plan. It sets out how, with new powers and duties from the Environment Act, Agriculture Act and Fisheries Act, the Government aims to halt nature's decline by 2030 The Plan does not include critical details that are important for the built environment sector, meaning the roadmap to a regenerative future remains incomplete
The UKGBC claims that the ambition to ensure that all buildings and infrastructure be climate resilient and maximising environmental net gains by 2030, such Government certainty is urgently needed.
"There is plenty to welcome in the Government's encouraging Environmental Improvement Plan that sets high ambition and can support our members to continue pioneering bold nature-based solutions", said Julie Hirigoyen, Chief Executive at UKGBC. "Yet without more detailed delivery goals and policies for transforming the built environment, the Government's job is incomplete. Our sector urgently needs clear, tangible policies that businesses can rally around to design and deliver a regenerative, restorative future for the UK's built environment. With our natural world on the line, we simply cannot afford further delay.
"For nature to thrive in the UK, the Government must also change track and put nature protection at the heart of its planning reforms and preserve critical environmental protections currently at risk in the Retained EU Law Bill."