June 13, 2014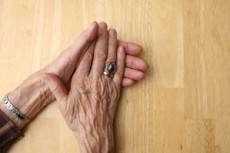 Employers must recognise the potential of older workers and help them stay in the workplace. This is the message the Government will stress today at the launch of its new action plan. The new measures set out in Fuller Working Lives – A Framework For Action published today include; the appointment of a new Older Workers' Employment Champion who will advocate the case for older workers within the business community and wider society; an extension of the right to request flexible working to all employees from the end of this month and the launch of a new Health and Work Service which the Government says will give workers with long-term health problems the support they need to stay in or return to work. Part of the Government's aim is also to challenge outdated misconceptions and encourage more employers to consider the benefits of older workers.
According to the findings of the plan, the economy could have been boosted by £18bn in 2013 if the employment gap between people in their 40s and those aged 50 to State Pension Age was halved.
Pensions Minister Steve Webb said: "Older workers have a huge amount to bring to any workforce and are a vast untapped talent.
"We are living longer and can expect many more years of healthy life. It's great news – but it's something that as a society and as an economy we need to respond to.
"The business case is compelling and the research we are launching today sets out clearly the advantages for individuals, employers and the state.
"As part of building a fairer society, I am determined that we boost our support for older workers and help employers challenge outdated perceptions to see the real strengths of this important section of the workplace.
According to the Office for National Statistics, in the next 10 years there will be 700,000 fewer people aged 16-49 but 3.7 million more people aged between 50 and the state pension age.