November 28, 2017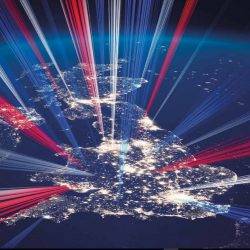 The UK government has published its 'ambitious' Industrial Strategy, which it claims sets out a long-term vision for how Britain can build on its economic strengths, address its productivity performance, embrace technological change and boost the earning power of people across the UK. With the aim of making the UK the world's most innovative nation by 2030, the government has committed to investing a further £725 million over the next 3 years in the Industrial Strategy Challenge Fund (ISCF) to respond to some of the greatest global challenges and the opportunities faced by the UK. This will include £170 million to 'transform the construction sector and help create affordable places to live and work that are safer, healthier and use less energy'
Responding to the Government's Industrial Strategy, Ben Willmott, Head of Public Policy at the CIPD, the professional body for HR and people development said: "The Government is right to set the goal of creating a modern Industrial Strategy to help businesses create high quality, well paid jobs right across the country. However, the level of investment and ambition announced today, particularly relating to skills and how they are used in the workplace, is inadequate given the scale of the productivity challenge facing the UK.
"The plans set out today are too exclusive to have the impact required, with the sector deals focusing on important but narrow high tech and construction sectors that together account for less than 15 percent of UK employment. "On skills, there is nothing in the strategy that addresses the UK's chronic under investment in adult skills and life-long learning, with the focus mainly on education policy and the supply of skilled labour for the future in niche sectors, while the National Retraining Scheme seems primarily focused on the use of educational technology for students in two small sectors.
"We support plans to reform technical education, however it is important the Government urgently reviews how the apprenticeship levy is operating to make it more flexible and responsive to employers' skills needs given the recent big fall in apprenticeship starts. At a regional level, we need to see much more investment being directed to local skills challenges, particularly in terms of support for small businesses to boost their management capability. This is an issue that will hopefully receive greater focus in the review of SME productivity the Government has announced."
The government has previously committed £1 billion to the first wave of Industrial Strategy Challenge Fund projects, including investing £246 million in next generation battery technology and £86 million in robotics hubs across the UK. Last week the Prime Minister announced an ambition to increase the level of investment in research and development (R&D), rising from 1.7 percent to 2.4 percent of GDP by 2027. This could mean around £80 billion of additional investment in advanced technology in the next decade, helping to transform whole sectors, create new industries, and support innovation across the country.
The white paper also confirms government will be pressing ahead with a series of Sector Deals, with construction, life sciences, automotive and AI the first to benefit from these new strategic and long-term partnerships with government, backed by private sector co-investment. Work will continue with other sectors on transformative sector deals.
Ahead of the signing of the Life Sciences Sector Deal, due in the next few weeks, the government has confirmed today that life sciences company MSD is set to make a major investment into the UK economy with the opening of a new state-of-the-art UK hub, helping ensure innovative research into future treatments for patients and pioneering medicines are completed in Britain. The investment announced by MSD will support a new world-leading life sciences discovery research facility in the UK, supporting 950 jobs.
In the strategy, the government has identified 4 Grand Challenges; global trends that will shape our rapidly changing future and which the UK must embrace to ensure we harness all the opportunities they bring. The 4 are:
artificial intelligence – we will put the UK at the forefront of the artificial intelligence and data revolution
clean growth – we will maximise the advantages for UK industry from the global shift to clean growth
ageing society – we will harness the power of innovation to help meet the needs of an ageing society
future of mobility – we will become a world leader in the way people, goods and services move
Each Grand Challenge represents an 'invitation to business, academia and civil society to work and engage with the government to innovate, develop new technologies and ensure the UK seizes these global opportunities'.
Five foundations
The white paper focuses on the 5 foundations of productivity – ideas, people, infrastructure, business environment and places. Each foundation is supported by a range of policies designed to provide businesses with certainty and reassurance that the UK will continue to have a competitive edge, including:
Ideas
raise total R&D investment to 2.4 percent of GDP by 2027
increase the rate of R&D tax credit to 12 percent
invest £725 million in new Industrial Strategy Challenge Fund programmes to capture the value of innovation
People
establish a technical education system that rivals the best in the world to stand alongside our world-class higher education system
invest an additional £406 million in maths, digital and technical education, helping to address the shortage of science, technology, engineering and maths (STEM) skills
create a new National Retraining Scheme that supports people to re-skill, beginning with a £64 million investment for digital and construction training
Infrastructure
increase the National Productivity Investment Fund to £31 billion, supporting investments in transport, housing and digital infrastructure
support electric vehicles through £400 million charging infrastructure investment and an extra £100 million to extend the plug-in car grant
boost our digital infrastructure with over £1 billion of public investment, including £176 million for 5G and £200 million for local areas to encourage roll out of full-fibre networks
Business environment
launch and roll-out Sector Deals – partnerships between government and industry aiming to increase sector productivity; the first Sector Deals are in life sciences, construction, artificial intelligence and the automotive sector
drive over £20 billion of investment in innovative and high potential businesses, including through establishing a new £2.5 billion Investment Fund, incubated in the British Business Bank
launch a review of the actions that could be most effective in improving productivity and growth of small and medium-sized businesses, including how to address what has been called the 'long tail' of lower productivity firms
Places
agree local industrial strategies that build on local strengths and deliver on economic opportunities
create a new transforming cities fund that will provide £1.7 billion for intra-city transport; this will fund projects that drive productivity by improving connections within city regions
provide £42 million to pilot a Teacher Development Premium; this will test the impact of a £1,000 budget for high-quality professional development for teachers working in areas that have fallen behind
To ensure that the government is held to account on its progress in meeting the ambitions set out in the strategy, an Independent Industrial Strategy Council will be launched in 2018 to make recommendations to government on how it measures success.