May 13, 2013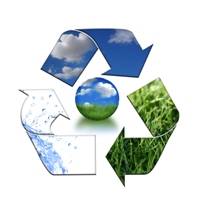 We've already focused today on the role individuals can play in supporting the green agenda of their employers, but for those working within the built environment they may have particular responsibility when it comes to helping to reduce energy consumption and provide for the adaptation of buildings that respond to the challenges of climate change. This is the message from incoming CIBSE President, George Adams Engineering Director for Spie Matthew Hall, in his Presidential address, "Whole Life Thinking" where he stresses the need for a new energy engineering conscience and calls for an increased pace of action to improve the industry and reduce its environmental impact.
Engineering in the built environment sector is about creating great buildings for people to work, play and live in he argues, and we must recognise that our growing cities are the biggest single challenge in addressing the impact in a changing world of social and climate change.
However this is not without recognising the huge challenge of the energy and environmental impacts of existing building stock. Aligned to this, our societies continue to rapidly grow consuming more and more technology and energy.
Collaboration, integration and embracing diversity across our industry therefore is essential, Adams says, to grasp opportunities to achieve new energy behaviour, an important part of responding to climate change.
The President also acknowledges the need to work on new innovations and embrace technology such as BIM and CIBSE and partners have launched BIMTalk, a website to share knowledge across all areas of the industry from HVAC to landscaping.
By Sara Bean