March 2, 2016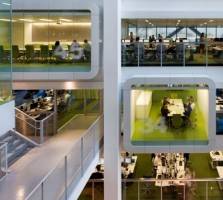 Businesses that seek to occupy premium or grade A office accommodation are traditionally seduced by the next big thing. What was once a bespoke architectural design, then became an icon, a taller building, one made of glass and finally the inevitable iconic, tall, glass tower. Now it seems a good number of those businesses have moved on to green buildings as a must have upgrade to the skyscrapers of glass and steel. Green, it appears, is the new black. But is that really the next big thing or is being green merely the last big thing? Even worse, does going green in terms of building design actually deliver the types of benefits that an occupier or landlord was anticipating, beyond the significance of branding and an alignment with grade A quality office space? The green building narrative is a particularly powerful one and the growth of LEED and BREEAM rated buildings over the last decade is proof of that power.
Some facts and figures courtesy of the US green building council:
The global green building market grew in 2013 to $260 billion, including an estimated 20 percent of all new U.S. commercial real estate construction.
Commercial building owners and managers will invest an estimated $960 billion globally between now and 2023 on greening their existing built infrastructure. Major priority areas include more energy-efficient heating, ventilation and air conditioning, windows, lighting, plumbing fixtures, and other key technologies. As the industry standard, and the recognized leader in innovative design, LEED for Existing Buildings and Maintenance is poised to expand exponentially as a result of this near trillion-dollar investment in sustainable design.
A recently published global survey of construction firms found that 63% of construction firms had new green commercial projects planned between 2013 and 2015. 45% have plans for new green institutional projects, and 50% have plans for green renovation work.
I am an enthusiastic advocate for the green building movement, having been involved in selling the concept to developers, design professionals, government, the corporate real estate sector and prospective tenants over the course of the last two decades. However, in recent times I have detected an undercurrent of distrust regarding the ability of green buildings to deliver on the promises made to the marketplace.
In particular, there is some suspicion associated with the claims made by developers, owners and the green building movement relating to productivity. It is true that some of the initiatives that contribute most effectively to improved staff productivity may not all be present within a building that achieves base level green building certifications.
Out of the possible 110 points that are available for LEED certification, only 16 address the issue of Indoor Environmental Quality (IEQ) and only 6 more address the productivity enhancer associated with active travel. The numbers for BREEAM in the UK (which doesn't actually have a separate IEQ category, though it does have one called "Health and Wellbeing") and Green Star in Australia, are very similar.
It is therefore possible to achieve the highest levels of certification from all of these Green Building Ratings, without ensuring that some of the fundamentals have been put in place for proactively addressing the way in which the air-conditioning systems in the building affect Indoor Air Quality (IAQ). The importance of IAQ cannot be overstated, as it has been consistently verified from multiple research sources as the most effective means in which a building can influence the indoor environment in a way that can then enable increasing productivity for its occupants.
It is, therefore, true that not all green buildings will significantly improve the productivity of staff (though they will likely have some positive affect when compared with non-green buildings). The current green building tools are primarily focused on improving environmental performance as opposed to productivity improvement, so there could definitely be significant variability in staff productivity benefits between buildings, even with the same rating or at "Platinum", "6 Star" or "Outstanding" levels.
This brings us to the International Well Building Institute, who have developed the WELL Building Standard and released the first version of the standard a little over a year ago. According to the Institute, "buildings should be developed with humans at the centre of design" and the standard focusses on all of the important elements for which evidence exists for improving productivity for a building's occupants. Those elements are categorised as air, water, light, nourishment, fitness, comfort and mind. A WELL building is therefore one that not only focusses on the health and well-being of its occupants, but ensures that the foundational pieces are all in place for a building to facilitate the types of productivity improvements promised from the very best of those that have been rated "green".
Not only is it true that all green buildings are not created equal, but it is also likely true that a WELL building will become the "next big thing". Until then, it is particularly important for owners and managers of businesses considering new office space, to dig a little deeper into the IEQ and IAQ responses of a building. The WELL standards make this easier and more transparent than ever before by ensuring that all of the promised benefits of a green building design, whether WELL certified or not, are capable of being identified and optimized to provide the greatest opportunity for improvements to business performance.
Image: Macqaurie Bank in Sydney which served as a pilot project for the WELL Building Standard
__________________________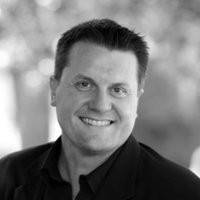 Darren Bilsborough is the CEO of consultancy Office Space Matters and author of "Don't Worry About The Rent: Choosing new office space to boost business performance".