July 24, 2015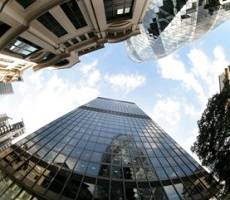 Demand from business for commercial property rose for the eleventh consecutive quarter, while available space fell for the ninth successive period, according to the latest RICS Commercial Market Survey. As a result, rents are expected to rise at the fastest pace since the survey began in 1998 with 46 percent more respondents forecasting higher, rather than lower, rent rates going forward. Offices remain the segment of the market where rental expectations remain most buoyant, while retail continues to lag, although even in this area, momentum is picking up. Across the whole of the UK, but excluding the capital, 95 percent of respondents believe that current commercial market valuations are either at or below fair value (roughly unchanged since Q1 2015). However, in London 50 percent of contributors now feel that commercial office space valuations are 'expensive' – an increase from 45 percent in the first quarter of this year.
With the upcoming referendum in mind, when asked if Britain leaving the EU would have significant negative implications for the commercial property market, 44 percent of respondents felt it would, while 32 percent believed it would not. Reflecting the high degree of uncertainty, 24 percent reported they did not know at this point.
Purchase enquiries rose again in the investment market, where 53 percent more surveyors reported an increase in prospective investors over the quarter, although availability continues to decline. There were also reports of greater overseas buyer interest, with 36 percent more respondents seeing more enquiries from overseas investors.
Commented Simon Rubinsohn, RICS Chief Economist: "The results of the latest survey suggest the price of commercial real estate will continue to move higher over the next twelve months and quite possibly by another ten per cent. Fortunately, the strength of the occupier market is providing some underlying support for the market.
"Indeed, the feedback we are getting from around the country tells us that the economic expansion is continuing to broaden out with both tenant demand, and just as significantly, investor interest, rising in all areas."