January 25, 2023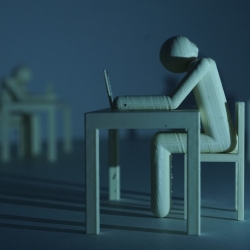 Tech workers are pre-empting layoffs in 2023 and taking steps to protect their careers, according to a new poll from CWJobs. The survey – carried out among 2,000 UK tech workers – revealed more than half (53 percent) are pre-emptively applying for new jobs in case of redundancies at their firm. The research suggests that London tech workers feel at most risk, with nearly two thirds (63 percent) pre-emptively applying for a new job in case of layoffs – the highest out of any region. Young people are also more likely to make sure they have a Plan B in place, with 62 percent of 18-24-year-old tech workers actively applying for new jobs in case they are laid off, compared to 24 percent of those aged 55+.
"Tech workers are showing signs of uncertainty around job security – likely triggered by what they are reading in the news and on social media," said Dominic Harvey, director at CWJobs. "So, employers need to go the extra mile to reassure them and build a strong sense of security in their current role and long-term career prospects. This could be key to attracting and retaining much-needed talent over the coming months and years."
However, their fears may be unfounded. According to the latest ONS data, just 1.2 percent of 'information and communication' companies are planning to make their workforce redundant over the next three months. This is lower than the average across all businesses (1.5 percent), suggesting that high-profile tech layoffs are not indicative of the situation in the wider industry.
Despite what's being reported in the news, a shortage of tech workers remains, and candidates continue to be in high demand. CWJobs data reveals that the number of job vacancies in the UK between October and December 2022 rose to a record high of 502,151. This was an increase of 11 percent against pre-pandemic levels (compared to Oct-Dec19)*. The five roles in highest demand Oct-Dec 2022 are: Software Developer, .NET Developer, Data Engineer, Java Developer, DevOps Engineer.
Harvey continued: "The jobs market remains highly competitive – so if employees or candidates are made to feel insecure or uncertain at any stage, from the job advert through to employment, they will find plenty of opportunities elsewhere. Employers need to address how skilled workers are feeling and take proactive steps to build trust."