August 25, 2017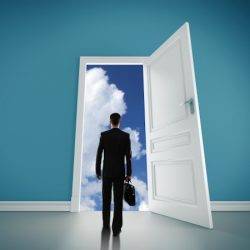 Fifty percent of full or part-time workers in the UK want to leave their current job in the next 12 months claims a new study conducted by Citation. London businesses will be the worst hit, with two thirds (64 percent) of workers in the capital planning on eyeing up other employers. Furthermore, those aged between 18 and 24 are most likely to jump ship (64 percent), and men are 10 percent more likely to leave than women. For two in five workers, it's salaries that's forcing them to look elsewhere – this is most likely to be the key driver for 18 to 34-year-olds. Better career prospects (22 percent), drab company cultures (16 percent), dislike of managers (11 percent) and loathing of their job (10 percent) were other reasons given for wanting to leave. With, according to a study by Oxford Economics the average cost of recruitment costing £30,000, UK business owners look set for a costly year ahead.
When on the hunt for a new job, the most important factors cited were:
Salary (41 percent)
Location (19 percent)
Flexibility (14 percent)
Career development (14 percent)
Company values/culture (14 percent)
Employee reward schemes/company benefits (2 percent).
Men are 10 percent more likely than women to prioritise salaries when seeking employment. On the other hand, women were much more likely to focus their attention to the flexibility employers have to offer. Women are almost twice as likely as men to find employee reward schemes and company benefits most important.
Citation's HR Business Partner, Jenny Ware, commented: "We all know how difficult it is to find the right candidate at the right time – the last thing any employer needs is their employees leaving and heightening the problem. Understanding what motivates your employees is vital to help you retain them. Equally, when you're hiring make sure your advert hits the key points identified in this research. Adverts showing salaries generally attract more candidates, and talking about your culture, training and career opportunities in an advert should attract a broader range of applicants than just talking about the tasks. Including these selling points in the advert and selection process should make your hiring job easier. "