August 25, 2017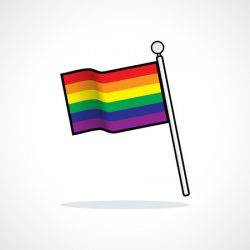 Poor awareness from employers about the challenges faced by trans employees can leave them feeling isolated at work, according to new research. A study commissioned by workplace experts Acas reveals that many employers are not up to speed with the law on gender reassignment discrimination, which protects some trans employees from unfair treatment at work; often it is left to the victims of transphobia themselves to inform their managers about the details of the Equalities Act 2010; and trans people not covered by the Act are even more at risk of being treated unfairly because employers have even less understanding of their experiences. Acas has published ndew guidance on gender reassignment discrimination which helps advise employers on how to manage their trans workers.
Acas Head of Equality, Julie Dennis, said: "Trans people are better supported in UK workplaces now compared to 20 years ago but we still have a long way to go to create a positive environment for those who identify as the 'T' in LGBT. Nine out of ten trans people have suffered from depression so employers should ensure that managers are properly trained to support them. We have published new guidance today to help employers, small businesses and managers understand the basics around equality law and ensure trans people are treated fairly at work."
The new Acas guidance on gender reassignment discrimination includes:
How to use the correct terminology while discussing trans issues;
Information on which trans identities are protected by the Equality Act 2010 and which are not; and
Best practice on how to treat all trans employees, including issues such as recruitment, confidentiality and line manager support.
Stonewall Head of Trans Inclusion, Rebecca Stinson, said: "We welcome the new Acas guidance, and see it as an important first step to supporting trans employees. Workplace discrimination is unacceptable, and trans people, in particular, can face challenges when transitioning at work if they don't have a supportive and informed employer. It is important to recognise that not all trans people are supported by current law, particularly non-binary people. However this guidance is a good start and will go some way to supporting trans members of staff and we're pleased to see it launch."
Considerations for employers from the research:
Employers must not disclose an employee's gender identity without their consent apart from in exception set out in law. And there should be clear protocols for data management to avoid any non-consensual disclosure.
Employers should provide managers with good quality diversity and inclusion training.
All trans employees should be treated fairly irrespective of whether their gender identity is protected by the Equality Act 2010.
Employers should consider how to raise awareness of trans issues and encourage the use of LGBT champions