August 11, 2023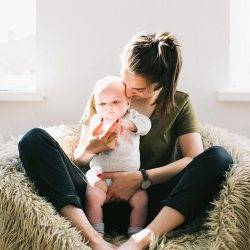 A new poll from IWG claims to highlight the challenges faced by working parents in managing childcare commitments during the summer holidays. The survey of more than 1,000 working parents, suggests that almost two thirds (62 percent) find arranging childcare for the school summer holidays to be a significant source of stress. Consequently, over half (55 percent) use their annual leave to meet childcare responsibilities, whilst over 1 in 10 (12 percent) use their entire annual leave entitlement in the process.
The firm argues that the stats demonstrate the challenges parents face balancing work and childcare responsibilities. 43 percent of parents adjust their work schedules by working fewer hours, with 31 percent working early in the morning to cover childcare during the day, while 29 percent work late in the evening for the same reason. Additionally, 29 percent feel that their work suffers because they have to allocate more time to childcare.
Parents have pointed to the availability of flexible working arrangements as the number one factor in reducing the stress of the summer holidays, allowing them to cut down on the commute and work closer to home. In fact, 38 percent of parents identify this as the primary solution, with the percentage rising to 49 percent among parents of children under 5 years old.
More than half (56 percent) believe that such a workspace would help alleviate the stress of the summer holidays, especially amongst younger parents (25–34 year olds), where the figure rises to 67 percent. Benefits identified include reduced commuting distance (46 percent), cost savings on travel and transport (35 percent), and the ability to utilize the workspace during periods of childcare (34 percent), such as when their partners are at home. An overwhelming majority of parents (78 percent) express their preference to use a flexible workspace closer to their homes if given the opportunity.