August 11, 2023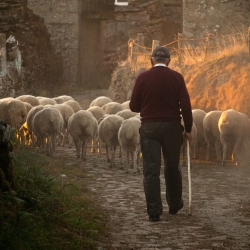 A new survey from Envoy, which polled over 1,100 company executives and workplace managers across five leading industries, explores how these two groups of leaders use data to make smarter, more informed decisions about their workplaces.  It suggests that the world's leading companies are struggling to confidently report what's happening in their workplaces. The problem is the lack of accurate, easy-to-use data. 52 percent of executives admit not being able to make a critical workplace decision because they lacked the necessary data to assess operational and real estate needs. Furthermore, 80 percent of the same executives confess that they would have approached the so-called return-to-office differently, if they had access to accurate data.
Despite the challenge of optimizing data, both executive and workplace managers, collectively "leaders," agree that workplace analytics is critical to the survival of their workplaces. In fact, the majority are leaning into and investing more in data intelligence to predict future needs, boost operational efficiency, and stay compliant.
Key findings:
Leaders are digging into their data to find out if return-to-office policies are working. 
88 percent of those surveyed work for organizations that have an in-office policy – and most are now measuring the success of this policy by delving into their data.
To measure their success, 59 percent spend precious time aggregating workplace data from multiple sources, such as access control systems and sensors. Meanwhile, 31 percent save time by pulling pre-aggregated information from a single workplace platform. Only 7 percent use anecdotal feedback from employees.
The biggest takeaway: You can't improve what you can't measure. When asked how their businesses would benefit from more accessible and accurate data reporting, 73 percent of leaders said their companies would be better equipped to measure the success of workplace strategies. 66 percent mentioned improved layout/space management; 52 percent said they would be better positioned to plan onsite amenities; nearly half (49 percent) said it would make real estate investment decisions easier while 47 percent said it would help them prepare for government or workplace safety audits. Real-time reporting can help leaders pivot quickly when a strategy proves ineffective and double down on those that work.
Data accuracy and duplication are the top frustrations.  
What frustrates workplace managers the most is that their data is often error-prone and duplicative (67 percent). The second most common frustration is having to manually pull data from multiple sources (64 percent), followed by the time-consuming process (60 percent) and contacting vendors for data (48 percent).
Pulling data can be a tedious chore. Often analysts manually combine data from various sources into spreadsheets which then need to be checked for errors and redundancy. The work adds up. On average, it takes a day or more for nearly half (48 percent) of the workplace managers surveyed to produce an accurate report of what's happening across their various locations.
Tracking workplace attendance is now universal despite perceived employee concerns. 
Over half of the executives surveyed (56 percent) believe their employees have big concerns with them monitoring their whereabouts. Despite this, nearly all (94 percent) companies track employee attendance – either by team or individual. Curiously, only 33 percent of workplace managers believe employees have major concerns with this type of tracking.
Employee attendance (90 percent) tops the list of information that organizations collect, followed by data on deliveries (80 percent), meeting room utilization (68 percent), space usage (67 percent), and visitor foot traffic for compliance (58 percent).