October 16, 2023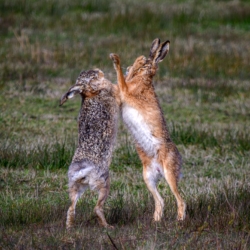 Feuding and conflicting colleagues account for nearly half (47 percent) of all workplace grievances, according to a new poll from employment law and HR consultancy firm, WorkNest. Nearly four in ten (38 percent) businesses believe this is down to employees becoming less tolerant, with factors such as mental health and stress (24 percent) and organisational change (24 percent) also suspected to be contributing to conflict between employees or between employees and line managers.
The survey of over 350 employers based in the UK suggests that workplace conflict between colleagues was the primary catalyst and a significantly bigger cause of workplace grievances and complaints than other factors, such as dissatisfaction regarding pay (9 percent), work life balance (9 percent), and working arrangements including being denied flexible working (5 percent).
The research also claims that over a third (37 percent) of employers have been experiencing a rise in grievances over the past 12 months, adding to the challenges businesses currently face. According to the authors, the findings suggest that businesses which choose to actively improve team members' interpersonal skills, and equip managers with effective conflict resolution skills, could see a dramatic decline in the number of grievances they have to deal with.
The research found that 30 percent of grievances specifically concerned conflicts between an employee and their line manager. In 20 percent of cases, the employee initiated the grievance, and in 10 percent of cases, it was the manager who lodged the complaint. 17 percent of grievances involved conflict between two or more employees.
Employers and HR professionals' main frustration regarding employee grievances was line managers failing to handle issues informally with nearly a quarter (23 percent) saying this was their biggest bug bear.
Respondents to the survey also said that the 'he said, she said' nature of grievances plus 'prolific grievance raisers' are repeat challenges with 13 percent of companies dealing with repeat grievances from the same person.
Image: Stephan Sprinz