October 16, 2023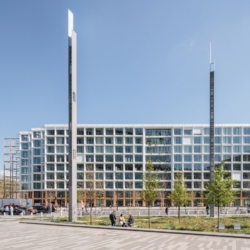 Three built environment projects that have, respectively, restored an historic market building in Porto, delivered 182 individual school projects in Flanders, and created a hybrid, mixed use flagship development in Paris, have been announced as winners in the 2023 Urban Land Institute (ULI) Europe Awards for Excellence. The awards set out to recognise outstanding built environment projects in the private, public, and non-profit sectors, celebrating excellence in land use practice across the entire development process, from planning and construction to economics, management, sustainability and resiliency, community impact, and architecture and design.
The three winning projects were revealed during the recent C Change Summit in Copenhagen at a celebratory ULI Europe Awards for Excellence event, and include:
Stream Building, Paris (top). Developer and Owner: Covivio and Hines. Architect: PCA Stream. Stream is a new flagship building linking the inner and outer suburbs at the gateway to Paris that combines a mixture of uses under one roof. The versatile, hybrid site incorporates sustainability and resilience through its mixed wood-concrete structure, limiting its carbon footprint. The jury noted that Stream is a "living hub" that responds perfectly to the needs of its end users and is a well thought through mixed use project which is versatile enough to meet any future use imagined. Stream, which is fully let, demonstrates excellence in enabling urban life at a Paris entrance-exit road, addressing a diverse neighbourhood, and introducing a vibrant 24/7 focus appreciated by end users. The jury appreciated Stream's positive impact, recognising its "very clever" timber structure, its sustainability features including for wastewater and energy, and the team's leadership on the project (Mixed-Use).
Restoration and Modernisation of Mercado do Bolhão, Porto (below). Developer: GO Porto – Gestão e Obras do Porto, EM. Owner: Câmara Municipal do Porto. Architect: Nuno Valentim, Arquitectura, Lda. Mercado do Bolhão is once more a vibrant fresh produce market in the heart of Porto, featuring more than 80 traders. The façade and structure have been preserved, reusing original features, and its renovation and modernised infrastructure addresses three priorities – the building, the market, and the people – with a vision to protect the market's essence, sellers, and charm. In terms of social value, the project has retained most of the original retailers, many of whom had traded for generations, with rents kept affordable. The market is now experiencing a sevenfold increase in footfall, with 90 percent of sales made to locals. The jury observed that it has been transformed to answer essential community needs, yet remains true to itself, its people, its architectural charm, and authenticity (Retail).

Scholen van Morgen "Schools of Tomorrow", Flanders (below) Delegated Developer: AG Real Estate. Designers: 72 Architectural teams, both national and international – UK, Ireland, Germany, The Netherlands. Scholen van Morgen is a public-private partnership of public authorities, AG Real Estate and BNP Paribas Fortis to finance, design, and build 182 sustainable and cost-effective school projects addressing Flanders' existing overcrowded, outdated schools. The jury noted its unusually large, complex scale, its success in engaging all stakeholders, the social impact delivered from customisation to include facilities serving local educational and community needs, while meeting budgets, reducing construction times and costs. It is an "outstanding example" of how private interest in securing and accelerating public infrastructure may be strengthened and replicated to positively benefit other local or regional economies (Education).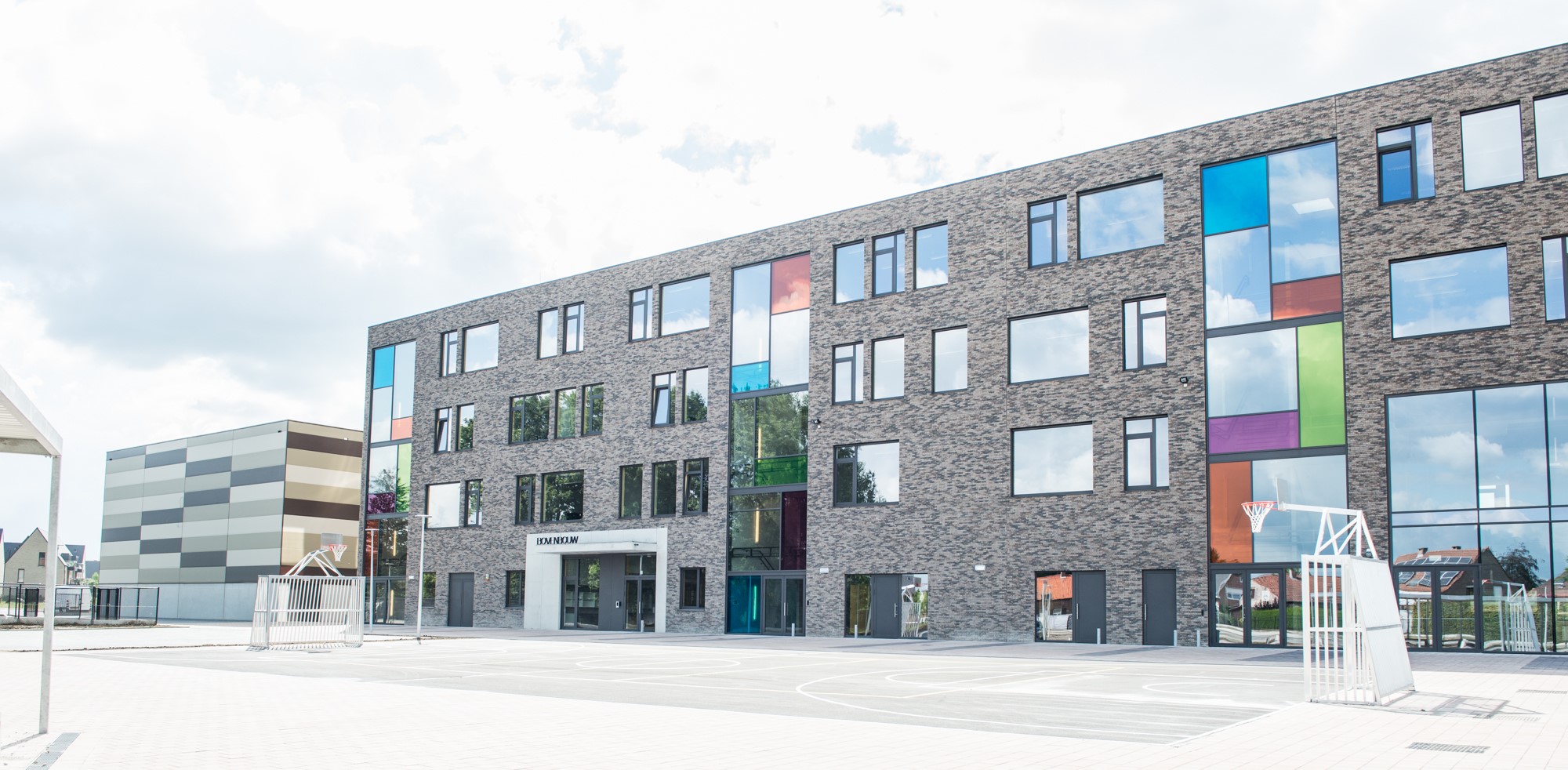 A jury, composed of real estate leaders from across the built environment, determined the winning three projects for the EMEA region. Sophie Henley-Price, STUDIOS Architecture (France/UK) and ULI Global Trustee chaired the jury, which included: Clarissa Alfrink, UNStudio (Germany) and ULI Global Governing Trustee; Sigrid Duhamel, Deepki (France) and ULI Global Trustee; Karolina Kaim, Blueprint Group (Poland); Tinka Kleine, PGGM (Netherlands); Jorge Perez de Leza Eguiguren, Metrovacesa, S.A. (Spain); Dan Ringelstein, Arup (UK); Simone Santi, Lendlease (Italy); and Jörn Walter, City of Hamburg (Germany).
"The criteria for the Awards for Excellence, which focuses not only on all-round leadership in the design and development of a project but also the positive impact it has in a local community, coupled with the high quality and diversity of projects submitted for consideration, makes this programme simultaneously hugely rewarding and extremely challenging for the jury." said Sophie Henley-Price, Principal & Managing Director, STUDIOS Architecture, Paris, France, and Chair of the Jury. "Our winners this year are all clearly pushing the envelope for real estate with their exemplary projects, finding inspiring solutions to real estate challenges that also reflect the mission and priorities of ULI."
"The Awards for Excellence demonstrate the significance of learning from one another and sharing best practices", said Lars Huber, Chairman of ULI Europe and CEO, European Region, Hines. "This is an inspiring competition, as it reveals the abundance of creativity and innovation within our industry for delivering projects that truly push the boundaries in real estate to have a very real and positive impact on our cities, and our communities. We wish all our winners the very best as they now join the ULI Global Awards for Excellence competition, with the global winners announced very soon."
"All of this year's winners are outstanding urban development projects exhibiting excellence in land use and design and delivering a great contribution to their communities and neighbourhoods", said Lisette van Doorn, ULI Europe CEO. "All projects clearly reflect ULI's mission to shape the future of the built environment for transformative impact. I hope that their legacy will be to inspire others working in the built environment to emulate these achievements in future development opportunities. My congratulations go to all our winners, and my thanks go to our distinguished jury, and to all those who submitted a project in this year's competition."
The three winning Europe projects are automatically entered into the 2023 ULI Global Awards for Excellence, the winners of which will be announced soon.