October 16, 2023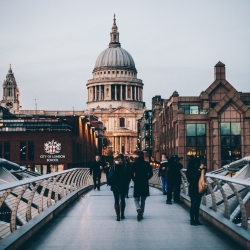 This year's London Real Estate Forum (LREF), held from 27-28 September at the Barbican, had a general air of optimism but tempered with the uncertainty of a general election in the next twelve months and elements of political and economic uncertainty globally.  The day began with a state of the market discussion chaired by dRMM's Sadie Morgan, with challenges facing the industry identified as the current valuation of the office market, the rate of housebuilding and the government's lack of investment in infrastructure – the event coinciding with the furore over the cancelling of the northern part of HS2.
This prompted some discussion of the 'failure of the machinery of [central] government' and the arguments for some form of devolution. Becca Heron, Strategic Director of Growth, Manchester City Council pointed to the success of public private partnerships in her city that have helped neighbourhoods come together, driving community engagement and social value. Perhaps it was time for the assembled London-based real estate crowd to look north for inspiration?
Benjamin O'Connor, chair of the NLA, which organises LREF, moderated a fascinating session on reshaping the public realm for wellbeing and how culture humanises the built environment. There were positive stories of this within the Greater London area from Lady Lucy French of Fleet Street Quarter and Ealing Council's Catherine Howe, as well as an international perspective from the Mayor of Turku Minna Arve who put forward the economic argument for investing in culture as well as the benefits for residents and visitors to a particular place. Culture can be a game changer; the panel agreed, and can build trust in cities as well as tackling societal problems such as loneliness.
Workplace was a sector that was addressed in a few key afternoon sessions
Workplace was a sector that was addressed in a few key afternoon sessions. Savills' Dan Jestico steered a group of panellists including Daniel Rafferty from Stanhope, Maliha Haque from LOM, AECOM's Richard Hollis and Andy Lantz from RIOS on redesigning offices in a post-Covid era, including challenges around sustainability and the circular economy. Elements from design and fit out through to furniture and HVAC were examined.
ESG goals were regarded as something of a 'dial mover' as both landlords and tenants are keen to embrace measurable outcomes in this area. Collaboration, not just between building occupiers and owners but extended to the whole built environment supply chain was seen as key to enhancing sustainability and productivity. Making the most of adaptive spaces and using data to track building performance were also discussed in this session.
Following on from this, a session on sustainable construction, chaired by Yasmin Jones-Henry looked at whether the entire construction process should be challenged and what needs to happen in terms of better collaboration between all stakeholders. Mace's Ged Simmonds maintained it was the industry's 'moral duty to make an impact' in terms of sustainable construction processes while fellow panellist Mark Tillett of Heyne Tillett Steel said it was essential to listen to young staff's thoughts on tackling climate change.
The concept of 'long life, loose fit' was mentioned: making sure buildings are constructed in such a way as to allow flexibility for the long term. While post-war buildings are ripe for retrofit it is the 'problem children' of schemes constructed from the 1990s onwards that aren't as easy to adapt and reuse the panel agreed. They concluded that we should be thinking about buildings' use for the next 200 years, not just the next sixty.
LREF this year had a better gender split and a more modern outlook than other events serving the real estate sector (wellness lunch anyone?) but it remains to be seen if the talk of a more progressive outlook in terms of environmental, social and governmental value turns into action.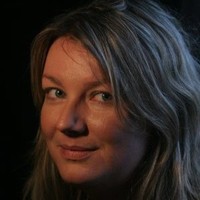 Helen Parton is head of content at Informare, and an internationally renowned writer, commentator, curator and editorial consultant within the design, architecture and built environment sectors.