December 22, 2022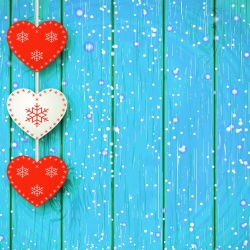 When we think about the festive period, the financial pressures that Christmas brings, amid rising energy bills and not having enough to eat shouldn't be first and foremost on our minds. With thirty million people employed by businesses in the UK, that is a huge number of employees who could benefit if employers acted now to support them and their wellbeing. This winter has been extremely challenging for many people across the UK. And for the first time since 2009, the UK is in recession.
Employers need to ensure that their employees are not facing these struggles alone. Research from Business in the Community (BITC) has found that five in 10 UK adults are worried about how they are going to be able to afford to pay their bills over the next six months.
This means many working people will be experiencing increased pressures outside of the workplace, which will adversely affect their wellbeing. But by considering what their people might be going through and thinking about what they can do to support those who need help, employers can take positive steps.
Financial wellbeing needs to be embedded as part of an integrated wellbeing strategy, as there is no single approach that will benefit everyone. Employers need to clearly communicate what support is available.
Employers need to ensure that support is targeted at employees on lower incomes and other vulnerable groups
It is likely that many people will be financially limited in their ability to socialise with friends and family over the festive period. Employees feeling lonely and socially isolated is something employers need to watch out for, as research has shown that these are the most common contributing factors for employees who are experiencing poor mental health unrelated to work.
Employers need to ensure that support is targeted at employees on lower incomes and other vulnerable groups. They need to understand who is in their workforce, so capturing employee data is critical to ensuring that support can be targeted correctly. Collecting data may highlight external factors that impact employees' work schedules, such as caring responsibilities. But with the cost-of-living crisis affecting many households across the UK, for many people it is proving difficult to balance work and childcare.
Research has found that due to caring responsibilities, three in 10 adults have left the workplace, and this is more frequently experienced by female employees (19% compared to 9% of men). For those employed parents in the UK, the costs for nursery and afterschool childminders are in some cases taking up more than two-thirds of their weekly take-home pay.
This is why it is critical that employers provide support for those with caring responsibilities, including the flexibility to when, where and how they work. Following the UK Government's response to its Flexible Working Consultation, it recommended that employees should have the right to request flexible working from their first day in an organisation, regardless of an employee's length of service.
We also know that people with caring responsibilities struggle to balance work and care, with four in 10 carers sharing that their caring obligations have prevented them from applying for jobs or promotions. BITC's research in partnership with Ipsos Mori found that this is more common amongst women (58%) and carers from a Black, Asian, Mixed Race or other ethnically diverse background (50%), compared to 20% of men and 39% of white carers.
The cost-of-living crisis is having a severe impact on people's mental health in the UK. Our research found that nearly half of UK adults (48%) have said that their household's current financial situation is negatively impacting their mental health, an increase from 34% in 2019. [ ]  With many people facing the agonising choice of whether to heat their homes or put food on the table, employers need to consider how they can support their people.
Take action
BITC's recently launched Cost of Living Action Plan to help businesses respond to the cost-of-living crisis. The plan calls on businesses to take action to support their employees, customers, communities and suppliers, including
•             Pay the Real Living Wage to employees and contractors
•             Ensure employees have the option to work flexibly
•             Understand the needs of your lower income and vulnerable customers, and how the cost-of-living crisis will impact them
Responsible businesses can build on these recommendations by making sure employees are fully aware of all the benefits currently offered and how to make the most of them, and by training line managers to be able to signpost colleagues to appropriate support. And by using workforce data and employee engagement, employers can target support for lower income and vulnerable employees.
With eight in 10 adults being affected by the cost-of-living crisis, employers must ensure that they are doing everything they can to support their workforce as the crisis continues.
It has been estimated that the UK will remain in a recession for the rest of 2023. And whilst many businesses will be focussing on the next few months, employee wellbeing must be non-negotiable and part of a long-term plan that supports sustainable wellbeing.
This is a difficult time for businesses, but they need to recognise that people are their greatest asset. Thriving people and a thriving business go hand in hand. Now is the time for employers to fully invest in their workforce. It's the right thing to do, and a little caring and empathy will go a long way toward retaining talent and maintaining employee loyalty.