November 22, 2022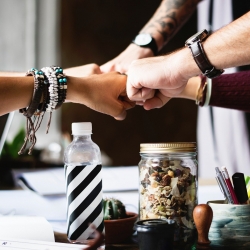 The time has come to re-brand the human resources profession and shift its focus from processes to people, a new report from Sage claims. The authors claim the study emphasises the scale of the challenge facing teams, with 92 percent of executives believing the perceived value of human resources is a challenge for the profession.  The poll of more than 1,000 HR and C-suite leaders working in SMBs across six of the world's largest economies also highlights that 81 percent of human resources professionals are feeling burnt out and 62 percent are considering leaving the industry. 
The research claims that now could be a seminal moment for the HR industry and it's time for its big rebrand. 73 percent of leaders and 85 percent of the c-suite claim the term 'Human Resources' is outdated. Furthermore, 91 percent of HR leaders say the scope of their remit has changed dramatically over the last few years – and 96 percent of the c-suite agree.
But while 86 percent of HR leaders feel the sector is adapting to become more speedy and agile, over 60 percent of c-suite execs (63 percent) still see the profession's role as administrative. Less than half (39 percent) of human resources leaders say they believe employees are knowledgeable about what their function does. And many business leaders don't expect it to play a leading role in key areas that would traditionally sit in its wheelhouse, such as workforce planning and company culture, the study also suggests.
While HR leaders are trying to evolve their functions from predominantly administrative to more strategic, 73 percent of them and 76 percent of the c-suite say the balance often tips in favour of admin.
The future 
While 91 percent of human resources leaders say they are excited about the future of the profession, 83 percent agree that not having the right technology is a challenge for the future – only 59 percent of organisations currently use people analytics and cloud systems, and just 54 percent have some form of automation in place.
With 92 percent of HR leaders citing the sheer amount of work they're facing as a barrier to future success, technology is key to managing the challenge. By automating admin, teams can spend more time on strategy, while self-service empowers employees to own their data, sparing the legwork too.
Asked what the top challenges will be for HR in 2024, in addition to workload, 90 percent of HR leaders predict it will be limited budgets, 89 percent cite lack of resources, and 83 percent say not having leadership support will be significant barriers.
When asked what the profession will need to be successful, two things feature highly on HR leaders' lists: a boost in HR skills (42 percent) and increased investment in specialisms (37 percent). 40 percent also want more technological know-how, and 33 percent want better peer-to-peer support networks within HR.
As for the top priorities for HR in 2024, HR leaders and the c-suite agree that talent management should be at the top of the list. Diversity equity and inclusion, and employee health and well-being are the next top priorities for HR leaders, while the c-suite feels HR should focus more on financial growth, and efficiency and productivity.