July 28, 2022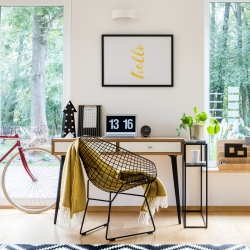 Around three quarters of people think that so-called digital HQs are fundamental to making hybrid working a success, according to a new report from Slack. The study also claims to reveals how both virtual and in-person office etiquette has changed along with new workplace habits. The survey of over 1,000 UK office workers suggests that the majority (73 percent) believe hybrid working is 'here to stay' and 53 percent think businesses should operate on a digital-first approach. Spending more time at home is a must for most with over 3 in 5 (66 percent) likely to start looking for a new job if hybrid or remote working is not offered. Over two-thirds believing hybrid work has helped them with the cost of living crisis, with less being spent on transport and lunches.
The poll also claims that asynchronous work—where communication doesn't need to happen in real-time—is rising in popularity. According to the report, many (69 percent) office workers claim it gives them time to perfect ideas and responses before communicating, and 64 percent believing it maximises their productivity thanks to not having to wait for others to complete their tasks. Asynchronous work is also saving office workers an average of 2 hours 53 minutes a week thanks to replacing real-time meetings.
The shift towards hybrid work and a digital-first approach for many businesses means the design and role of the physical office has changed. In fact, 72 percent have made changes to their office design and set-up to suit hybrid work.
The survey also claims that work etiquette has changed with a number of virtual or hybrid meeting habits irritating workers. One of the top annoyances was colleagues not going on mute during meetings, especially when they have background noise (38 percent), while 33 percent said its co-workers eating on video. A number of faux pas have also been committed following workers starting to return to the office with half (50 percent) saying they've seen their friend or colleague eat foods with strong odours, and 47 percent experiencing their coworkers on loud personal or work phone calls. Workers themselves have even admitted they have not fully re-adjusted, with 34 percent speaking to themselves out loud while in the office and the same number forgetting how to make small talk.