August 8, 2023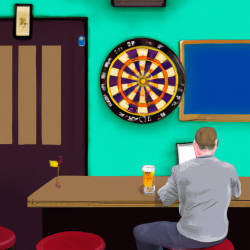 As industrial action continues to affect travel and commuting for millions of people across the UK, office workers have been seeking alternative from which to work. In addition to relatively conventional adopted work spaces, such as coffee shops and cafes (24 percent), more than one in ten (11 percent) people could be logging on from their local pub according to the poll from Uswitch.com.
London has emerged as the remote working capital of the UK, with almost two-thirds of workers (62 percent) saying they have logged on to work remotely outside the home or the office over the past 12 months. This is in comparison to 46 percent of British workers across the whole of the UK. The capital's parks have also attracted remote workers, with one in ten logging on from the likes of Green Park, Epping Forest, and Hyde Park.
Alongside what are now considered typical adopted work spaces such as coffee shops and cafes, pubs (7 percent) and even hairdressers or salons (4 percent) have become popular workspaces for Brits across the country. While remote work offers various benefits, it comes with its own set of challenges. The research also highlights workers' concerns about privacy or interruptions (31 percent), background noise (30 percent), reliance on public Wi-Fi (28 percent), and slow and unreliable internet (23 percent).
Key findings:
Almost half (46 percent) of British workers have logged on remotely outside the home or office in the past 12 months with millions logging on from a pub (2.27m)
As the capital is gripped by more industrial action, London emerges as the remote working hub of the UK, with a higher percentage of Londoners adopting these working trends compared to the rest of the country (46 percent)
The vast majority (86 percent) of Brits experienced disruptions whilst working from alternative locations, with 'too much background noise' coming up top as the most common disruption (29 percent)