July 1, 2013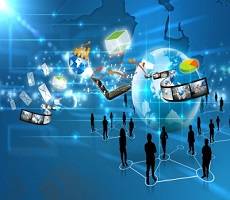 What were your thoughts on the recent announcement of the British Institute of Facilities Management (BIFM), Asset Skills, the Facilities Management Association and the Cleaning and Support Services Association agreeing to the concept of forming one single and united body to represent facilities management and support services? I suppose the devil is in the detail and clarification of "agreeing to the concept" is required. Is this going to be a quick process, something that drags on for a lengthy period and what consultation will there be? And that is the crux for me – consultation is where this could all break down. But let's take a step back and ask how many people work in the sector and how many facilities managers do the organisations involved represent?
Now you could argue that the answer to this could be dependent on who you term to be a facilities manager and what roles you see as being part of facilities management remit, but I've seen figures of 100,000 – 250,000 quoted.  Now not allowing for corporates and nominees BIFM has around 10,000 members which would be 10 per cent of the industry if we take the lower figure. Of those 10,000 how many engage on a regular basis? Probably around 5 per cent so any decisions made will be based on feedback of maybe several hundred people. It would be easy to blame BIFM for this but in reality every member will get a chance to engage, share opinion and vote at an AGM, the reality is very few will. So why the general lethargy, has BIFM done enough to engage with its members and has it done enough to reach out to new members?
The answer is probably that there is always more that can be done. BIFM has done a great deal over the last year or two to be more forward thinking, more open and more engaging. The board is more representative of the industry, closer to those working in FM on a daily basis and visible to members.  However, it's still true to say that progress can be incredibly slow at times and crucially, member growth needs to accelerate. Taking that in to account is the concept of a single united body a good thing, personally looking at all the organisations I think there will be far too many vested interests for it to be a success but I really hope I'm wrong.
I think the general FM lethargy extends itself in a number of areas including personal development and general communication. With regards to the latter you only have to look at social media to see really poor representation of our industry. There are way too many people tweeting about FM who work on the perimeter of the industry and are using twitter (for example) to try and drum up business. Some of these offer great insight, links, photos and inspiration but too many just tell us they are on a train or looking forward to wherever they happen to be off to. Even worse are the constant attempts to drum up debate on old arguments such as "what should we be called? What do we do? And are we listened to at the boardroom table?"
More worrying is the lack of practising FM's on social media, we work in a great industry so tell everyone about it. The non-FM world would learn much more from us if we told people about the positive impact we do have.
We need to sell ourselves more and with this in mind I was talking to a colleague in HR recently about our respective professions. It's a long story as to why but we ended up designing the perfect dating ads for two Facilities Managers looking to meet and how one may sell themselves to another, here is what we came up with but maybe you can do better, either way feel free to drop me a line.
"Mature FM with GSOH looking to meet fellow FM for fun times. Must be understanding of working hours, well presented and a great communicator. Preference for good looking FM with impressive building, Please send picture of building!"
__________________________________________

Ian Broadbent, FBIFM is a Regional Director for UPP, Consultant, Mentor, Director of a school academy, two other businesses and also helps on the family farm. Ian can be contacted at ibroadbe@aol.com or on twitter @IanBroadbentFM