July 2, 2013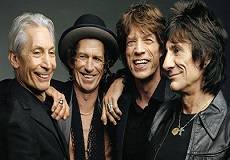 Is ageism one of the last bastions of accepted prejudice in the UK? Take the Daily Mail's "night of the living dead" coverage of the Stones' Glastonbury performance – deemed acceptable where jokes regarding gender, race or disability are not. A new survey illustrates this attitude. Nearly half of younger workers in a recent poll think older colleagues are in danger of stifling their career prospects by retiring later, that their prolonged presence could damage productivity and that they have very little to teach the younger generation. Yet over half (55 per cent) of Generation Y workers questioned in the poll say the ethical credentials of a company would influence their choice of employer. Since the scrapping of the Default Retirement Age (DRA) the number of over-65s in the labour force has exceeded one million, and the survey, carried out for KPMG by OnePoll warns that tensions could rise as the need for employees to stay in the labour force for longer growing due to social and financial pressures.
The survey suggests that many believe the interests of younger employees could increasingly become pitted against those of their older colleagues, with nearly half (46 per cent) agreeing that older members of staff need to retire so that younger workers have a genuine chance of career progression. Questioning their contribution to the workforce, nearly half of those surveyed agreed that a much older workforce would drain productivity. Worryingly, only 20 per cent of respondents believe that employees will want to retain older workers to learn from their experience – the suggestion being that many of those employed recently are unconvinced about the benefits that older workers can bring.
Yet, while younger employees feel they may bear the brunt of their older colleagues' extended stay in the workplace, there is also a growing acceptance that older workers will have to continue working for longer. The vast majority of respondents believe that insufficient pensions will become more commonplace due to longer life expectancy, with 81 per cent saying that as a result of living longer, more people will end their lives in poverty. As rising long term care costs drain retirement funds, two thirds also believe that people will be forced to work until they die.
Says Robert Bolton, partner and co-lead of KPMG's HR global centre of excellence: "As people remain in the workplace for longer, older workers will inevitably constitute a larger proportion of the workforce. Although this may breed the pernicious perception that the younger generation will lose out, this does not have to be the case. Far from it – an older workforce brings a wealth of experience and Baby Boomers can potentially adopt the invaluable role of coach or mentor to those entering the workplace.
"The companies who succeed will be those who take advantage of what older workers can bring to the table, in a way that is both innovative and inclusive.  They will be the ones who can find a way for the Baby Boomers in their workforce to be enablers for the young rather than blockers,"
The survey goes on to suggest that a generational divide is also emerging in terms of attitudes towards work.; 58 per cent of those from Generation Y, for example, are more likely to be content earning 'enough', rather than constantly striving for more – a figure that drops to 48 per cent amongst Baby Boomers.
Younger generations are also less likely to be attached to a single employer and their objectives. One in four (24 per cent) Generation Y respondents believe that "individuals will increasingly challenge and question their organisation's purpose", compared to a mere one in ten (12 per cent) of Baby Boomers. Moreover, nearly 40 per cent of Generation Z believes that individuals will increasingly work for more than one organisation at the same time, compared to just 25 per cent of Baby Boomers.
One area in which all the generations agree is that flexibility in the workplace is important, with two thirds saying the option to work beyond the narrow nine-to-five boundaries drives their choice of employer.
Bolton concludes: "New entrants to the jobs market are unafraid to challenge the status quo, with many refusing to accept that things should be 'done this way' just because the current method has always been the one to use.  Some employers may be concerned about the changing attitude, but the truth is that good leadership is about challenging, about innovating and about striving to boost performance.  Employers should welcome these traits as, properly guided, they suggest that in the long-term today's challengers will be tomorrow's leaders."
By Sara Bean