October 23, 2017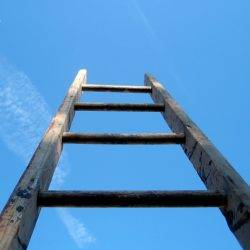 An overwhelming majority of the UK public support the introduction of a ban on unpaid internships lasting 4 weeks or more. New polling data released by the Social Mobility Commission, found that 72 percent of the public back a change in the law – with 42 percent 'strongly supporting' a ban. The survey also reveals that 80 percent of people want companies to be required to openly advertise internships and work experience opportunities, rather than organise them informally. The YouGov poll of 5,000 people has been released ahead of the second reading of Lord Holmes of Richmond's Private Members' Bill in the House of Lords on Friday 27 October, which proposes a ban on unpaid work experience or internships lasting more 4 weeks.
The Social Mobility Commission, an independent public body which monitors progress towards improving social mobility, has repeatedly called for a ban in its successive State of the Nation reports to Parliament.
Many interns fall under the definition of 'worker' under the National Minimum Wage Act 1998 and are already legally entitled to be paid the national minimum/living wage. But the law, as it stands, is not being enforced effectively. A lack of clarity means many companies exploit the loophole or are unaware of the legal requirements to pay interns.
A broad consensus of support for a ban has emerged in recent years:
The All-Party Parliamentary Group on Social Mobility called for a ban on unpaid internships over 4 weeks after hearing evidence on barriers to social mobility
In April, the Institute for Public Policy Research published a report which provided new evidence that internships have increased to around 70,000 a year and also recommended a ban after 4 weeks. Many times this number – up to half – are locked out of these opportunities because they are unpaid and/or restricted to networks
Leading businesses and trade bodies support a 4-week limit. The Institute of Student Employers, Arts Council, UK Music, Creative Skillset, The Royal Institute of British Architects, Business in the Community, Employers Network for Equality and Inclusion and Trust for London all oppose long-term unpaid internships
The Matthew Taylor review into employment practices recently concluded: "It is clear to us that unpaid internships are an abuse of power by employers and extremely damaging to social mobility."
A 4-week limit is supported by two-thirds of businesses, with only 1-in-8 opposing the legislation (YouGov 2014)
The Rt Hon Alan Milburn, Chair of the Social Mobility Commission, said: "Unpaid internships are a modern scandal which must end. Internships are the new rung on the career ladder. They have become a route to a good professional job. But access to them tends to depend on who, not what you know and young people from low-income backgrounds are excluded because they are unpaid. They miss out on a great career opportunity and employers miss out from a wider pool of talent. Unpaid internships are damaging for social mobility. It is time to consign them to history."