November 18, 2013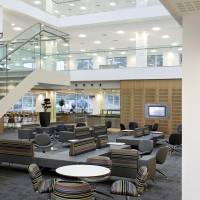 Dave Coplin joined Microsoft in 2005, and is now its Chief Envisioning Officer, helping to envision the full potential that technology offers a modern, digital society. He is a globally recognised expert on technological issues such Cloud computing, privacy, big data, social media, open government, advertising and the consumerisation of technology and is the author of a recent book called "Business Reimagined: Why work isn't working and what you can do about it". He is also one of the main speakers at this year's Worktech conference in London on 19 and 20 November. In this exclusive interview with Insight he offers his thoughts on the lack of engagement between firms and employees, the most common misunderstandings about flexible working and the challenges facing managers in IT, FM and HR.
Insight: What is the major challenge facing the professions that manage the different facets of the workplace?
Dave Coplin: When it comes to HR, not to mention other disciplines, and the major challenges they all face as  professions I am invariably drawn back to a stat I saw recently which claimed that an amazing 71 percent of the US workforce is disengaged from what they do. So if you could do one thing for these people it would be to increase their level of engagement with their jobs. It's the gift that keeps on giving in terms of happier and more productive people and in turn happier customers and other benefits for the organisation.
Insight: So what are some of the causes of this disengagement?
DC: The processes of work that we have evolved have taken us far from what we have known in the past. And what we are discovering now is that we can spend 8 hours a day just responding to emails and that is simply not productive, even though studies show that 77 percent of UK office workers feeling clearing their inbox is productive I'm not blaming anybody for this because we've all been there, but when people become focussed on processes like responding to emails, they end up hating the technology.  It becomes a prison for them rather than an enabler.  It constrains rather than changes what we do.
Insight: So how can flexible working help to facilitate change?
DC: The first point I would raise is that flexible working is not about working from home. That's a common misperception. It's about working anywhere, whether that is client premises, train stations, airports, home or the local cafe
The other problem that we have with the idea is that it is still seen as a perk when we should see it as a strategic opportunity. But if it is seen as a perk, it becomes about the individual and can cause friction between employees. That in turn can change behaviour in negative ways such as encouraging employers to show signs of working harder such as by getting up earlier to send out a few emails.
My view is that it already affects so many aspects of the organisation that we will soon see flexible working become a board level concern and part of any strategic decision making.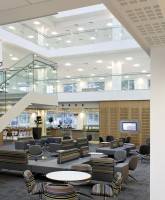 Insight: And is that process underway?
DC: Yes but we need to be more aware of how people work now. We need to recognise that flexible working puts a large initial burden on them by making them decide where and how they will work each day. When we worked in the same place and same time each day, we didn't have to make those choices. One people are used to deciding it stops being a problem but managers must know how to support people with the same infrastructure they would enjoy if they were in an office. In particular they need to understand how to support people in a self-directed way.
We are witnessing second generation collaboration already. In practice this means people expect instant access to others and will drive a different culture based on flat, open and transparent communication. All the old hierarchies will crash down. Social media will transform brands. And it's all out there and available to each of us.
Insight:  So again it is technology that will catalyse change?
Well, I'm the guy in the IT industry. But I recognise that the solution is dependent on culture rather more than technology. Take a solution like Yammer, which is an interesting piece of technology but what is most important is the culture it creates. Social media like this should become the memory of the organisation so that each new person that joins never has to ask the same series of basic questions. That is where its power lies.
It's all about leadership rather than management. And what leadership is about is setting up employees to be successful then getting out of their way. It's about making them feel they are being treated as professionals and making them understand they are expected to make decisions.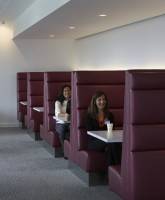 Insight: And what is the major pre-requisite for that shift to take place?
DC: There has to be a change in attitude towards data. You can't work with information in silos that are most directly linked to what you do. And big data takes this one step further because it's about everything, not specific parts of it and samples. So you can create distribution curves of data that allow you to see right to the heart of any issue. I use the example of our own grammar checker tool, which was once only about 75 percent useful because it was based on a small sample of English usage. Now it's 95 percent accurate based on a sample of 1 billion and there is only one place we will end up.
Big data will change everything because it will force us to question all of our preconceptions. Professions such as FM, HR and IT will no longer only see the data that affects what they do but will cut across every facet of the organisation. There will be no disparate data sets.
In practical terms this means we will be able to relate to each individual in an holistic way. And the more holistic the view of the individual, the better the organisation becomes at developing a productive relationship with them. The better able the organisation will be at accounting for an existence outside of work, including taking account of those with portfolio careers, the connections they have and to find ways of supporting all those aspects of their lives.
All organisations need to work out how they will acquire and apply data. For them, data scientists will be the new rock stars. Big data challenges everything. Most of the knowledge we currently apply is based on a handful of sources. But very soon we will be able to base decisions on everything.
________________________________________________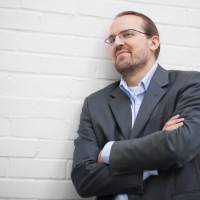 Dave Coplin will be one of the main speakers at this year's Worktech London conference which takes place on the 19 and 20 November at the British Library. Tickets are available with a discount for Insight readers here.