April 18, 2018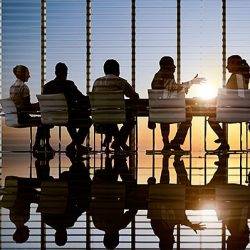 The investor lobbying group the Investment Association (IA) and the Hampton-Alexander Review have written to 35 FTSE 350 companies with low female representation at leadership level, calling for change. 14 companies in the FTSE 100 have been singled out in the letter. Companies in the FTSE 100 who have all-male Executive Committees, such as BP and Smurfit Kappa Group, and companies whose combined Executive Committees and Direct Reports have low proportions of women, such as Persimmon and TUI, have been asked to explain their poor gender balance and what steps they are taking to move towards the targets as set out in the Hampton-Alexander Review. The Investment Association and the Hampton-Alexander Review have also written to 11 companies in the FTSE 250 who have all-male Boards, including Sports Direct and Stobart Group, and 10 companies who chose not to report their gender diversity data to the Hampton-Alexander Review last year, including The AA, J D Wetherspoon and Wizz Air.
Its intervention comes amid an effort to fight gender inequality in business, backed by the government, which has ordered all companies with more than 250 staff to disclose the difference in pay between men and women.
In its most recent update in November, the Hampton-Alexander Review said that women held 27.7 per cent of boardroom positions in the FTSE 100, up from 12.5 per cent in 2011, but claimed that there was still a long way to go to eradicate gender imbalance at listed companies.
Nevertheless, institutional investors are showing more determination in their campaigning on the issue. Legal & General Investment Management, the investment division of Legal & General, the insurer, which manages £1 trillion of assets, said yesterday that it would be voting against the chairman or chairwoman of companies at annual meetings this year where less than 25 per cent of board directors are women.