January 13, 2015
According to a report from Reuters, foreign competition in the London commercial property market is forcing local investors to invest in regional cities to tap rising rents there, with many making purchases privately to avoid auctions or even building office blocks from scratch. Commercial property in London has become a popular safe haven for investors from places such as Russia, China and southern Europe as a result of the financial crisis, and office prices have bounced back strongly from the lows. From a $4 billion battle for control of the Canary Wharf financial district to the creation of the capital's tallest building, The Shard, thanks to oil money from the Gulf, many of London's landmarks have had a helpful overseas financing hand.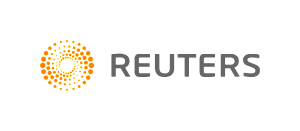 Last year, more than 55 billion pounds ($83.5 billion) was invested in commercial property across the country, much of it by pension funds, insurers and sovereign wealth funds looking for steady, long-term income. But local investors are increasingly seeing advantage elsewhere.
"We do need to be savvy as to where we invest, and there are some markets in the UK, particularly prime core London, which we see as fully priced," said Chris Perkins, who heads up the team managing business and industrial property at M&G Real Estate, a unit of insurer Prudential (PRU.L).
Political uncertainty about who will win in a British May 7 election could crimp demand for commercial property slightly in the early part of the year, but any slowdown in overseas interest would be temporary, analysts said.
With London the principal target for foreign capital, British investors are seeking rising rents in cities such as Glasgow (above), Leeds and Manchester as an economic recovery takes hold across the country. In regional centres, a patchy property development pipeline and a shortage of premium property are creating opportunities for home-grown investors.
British institutions increased exposure to the regional office market to 46 percent by September 2014, from 33 percent a year ago, research from realtor Savills (SVS.L) showed, while adding in funds from property firms, occupiers and private investors, their share of regional commercial property was 60 percent.
Among the most active of the British investors, M&G signed the largest regional deal of 2014, spending around 320 million pounds ($499 million) for 500,000 square feet of office space in Manchester. Of the 3 billion pounds it spent buying property in 2014, 60 percent was spent outside London.
The group made total returns of around 20 percent in 2014 and should achieve double-digit returns this year, M&G's Perkins said. That stacks up well against more traditional investments, such as the blue-chip FTSE 100 .FTSE, down 2.7 percent in 2014.
For those wanting to invest in regional cities for capital growth and lucrative rentals, there are several routes. The most common is to invest in a real estate investment trust or a mutual fund, although those with a medium-term view and the right skills could buy an existing building or fund a new-build.
Although the value of offices outside London is lower, there has been a jump in rental demand for offices in the country's major regional markets: from Bristol and Birmingham to Glasgow and Edinburgh. While prime office locations in London's crowded City financial district fetched rents of about 80 pounds per square foot by mid-2014, Birmingham offices got roughly 30 pounds and Manchester 32 pounds, Savills data showed.
Yields are also higher in the regions: while prime office space in the City returned 4.25 percent in the second quarter of 2014, Birmingham returned 5.25 percent and Manchester 5 percent. For domestic investors looking to steal a march on rivals, many are going directly to local governments and companies that may need to sell off assets, as well as retailers and others open to leasing back their property to free up cash.
"We spend a lot of time seeking off-market transactions where we don't have to be in competitive bidding," said Bill Hughes, head of property at Legal & General Investment Management. "That is where you get the best value."
After improving a building – with a view to holding it for an average of seven to 10 years – the investment arm of insurer Legal & General (LGEN.L) can sell it on as a performing asset to another long-term holder, such as a pension scheme or sovereign wealth fund.
The latter have been hesitant to invest directly in such assets, preferring more assured returns from higher-quality 'Grade-A' London properties which are easier to sell on. The limited availability of Grade-A property assets outside London – down nearly 40 percent over the last four years, analyst Andy Brunner of Morningstar said – means those who take the risk of building the properties from scratch could cash in.
While the lack of income from an unbuilt property can put some off, an improvement in the underlying economy has left others more confident about taking on the risk, said Michael Haddock, senior research director at CBRE (CBG.N). Although foreign investors are likely to follow the path forged by local rivals, the incumbents should enjoy their advantage for some time yet, said Haddock. "In theory almost any investor might be interested in smaller markets. However, because it is harder to place large amounts in smaller cities quickly, some of the larger international investors who have large amounts to invest and limited management capacity might find them impractical."