November 16, 2019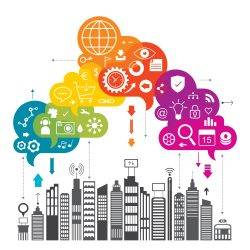 A frequently heard claim from manufacturers is that all Internet of Things (IoT) technology is the panacea to occupancy level issues for owners and managers of commercial buildings. The obvious retort is "Well, they would say that wouldn't they?" since the equipment they have on offer is produced with the sole purpose of putting a degree of intelligence into smart buildings. The benefits of making your commercial premises 'smart' have been aired many times – including the ability to manage in real-time systems for air quality, temperature, noise levels, fire detection, equipment failure, and lift management. While having this kind of information at your fingertips is undoubtedly useful, the management of occupancy is an area where building managers are starting to see real dividends because they are able to make major savings in running costs.
It's fair to say that now, in the 21st century, we have gone way beyond being concerned that "Big Brother is watching", so having sensors in offices and meeting rooms to monitor and record who is using them and how often is unlikely to cause much of a stir. Indeed, having instant access to this data and being able to make desk usage and the booking of rooms less haphazard is finding favour with hitherto frustrated office workers.
The smart office becomes the norm
Four years ago, there were 71 million low-power wide area network (LPWAN) devices operating in the world's commercial real estate – today, there are nearly 800 million. NB-IoT has been adopted by some who wish to control various networked devices and services in their buildings while the new cellular alternative 5G has been touted as a reliable, scalable, low-cost, low energy consumption alternative when it is rolled out.
Two concerns over new technology systems are data security and the ability to communicate reliably through thick walls
As with many technologies, there are a host of pros and cons for these wireless data communications offerings but the main advantage of both is that even existing commercial premises can be retrofitted into the smart world without infrastructure changes and no need to lay miles and miles of new cabling that has the potential of being damaged.
However, two concerns over new technology systems are data security and the ability to communicate reliably through thick walls, over long distances and between office buildings, which increasing numbers of companies are looking for. Therefore, commercial building owners and managers have looked at LoRaWAN, the Defacto LPWAN standard due to its capabilities of sending secure signals (with end-to-end AES128 data encryption) through the densest building environments and at distances of up to 30 miles. Using radio frequency technology, these networks have not only proven cost-effective in terms of reducing capital expenditure but have also saved money in managing the occupancy levels of buildings around the world.
Take Capgemini, a multi-national corporation that provides consulting, technology, professional, and outsourcing services and has more than 200,000 workers in 400 buildings. The company found that the average occupancy of its offices was 65 per cent while 30 per cent of meetings booked were never held. Setting a target of 75 per cent occupancy and determined to maximise meeting room efficiency, Capgemini spent 2 per cent of its offices budget on installing LoRa-based sensor networks and LoRa devices throughout its buildings. The investment was significant but the 75 per cent occupancy rates that were achieved meant the company cut its annual real estate costs by 15 per cent, equivalent to more than $66m.
Manageable, scaleable, affordable
Of course, such savings are so vast because of the scale that companies like Capgemini are working on and we don't all operate at that level but the basic argument remains – improve office occupancy levels by just a few per cent and you can begin to experience some tangible financial savings. At the same time, workers are likely to be happier and more productive which the company will obviously benefit from. Also, maintenance of wireless smart networks is much easier than with hard-wired alternatives (using coin-cell batteries with up to 10 years of life for network sensors) and should there ever be an issue it's easy to locate the problem and replace a device if necessary.
So the IoT certainly represents a manageable, scalable solution to occupancy level issues. Designers of new smart commercial buildings – or those tasked with retrofitting existing premises – can see that there are options available that are relatively straightforward to adopt and are unlikely to break the bank.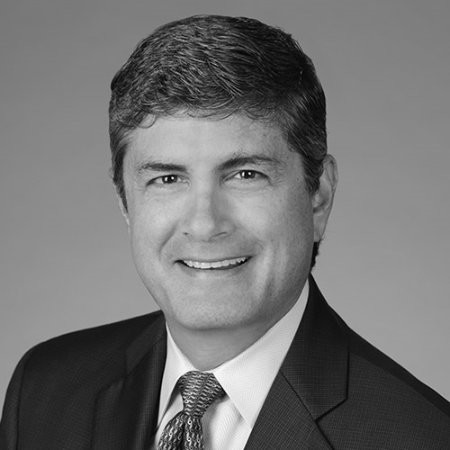 Byron BeMiller is Director of Smart Building Applications, Wireless and Sensing Products Group, Semtech Corporation