November 15, 2019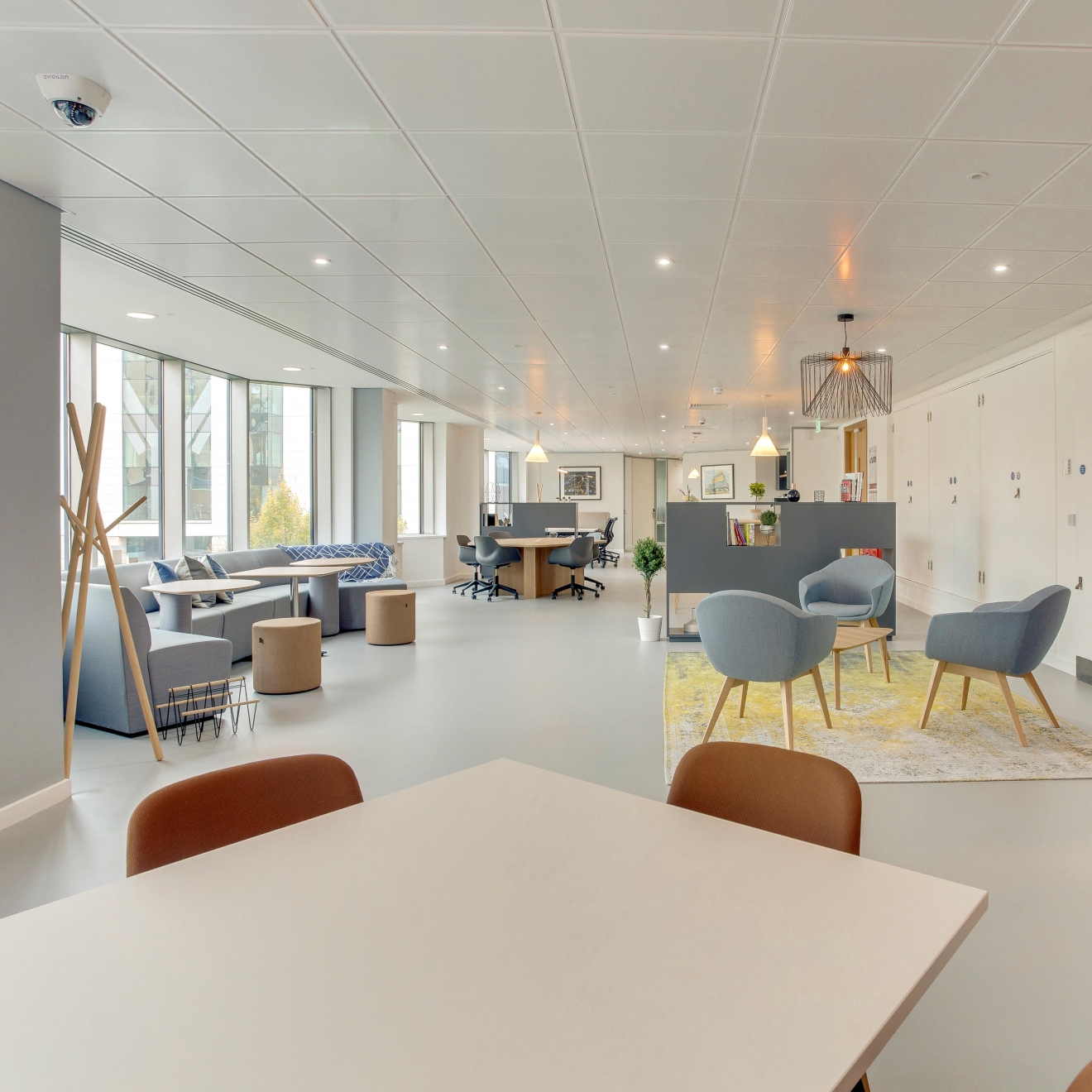 The increasing migration of flexible offices to the outskirts of major UK cities is creating a 'flex economy' that could contribute more than £12 billion to local economies in the next decade. That's according to the first comprehensive socio-economic study of second-city and suburban workspaces. The analysis, conducted by economists on behalf of Regus, claims that as Brexit uncertainty continues to impact the economic landscape, individual flexible workspaces in suburban areas could be a welcome lifeline for local economies.
Businesses are increasingly basing employees outside of major metropolitan hubs in 'flex spaces', driven by cost-efficiencies, an ever-improving transport infrastructure and the rise of flexible working. With HS2 – the high-speed railway linking London and the north of England – under review, this analysis claims to identify the growing importance of suburban business hubs to the UK economy.
On average, 231 jobs are created in areas that have a coworking space, currently pumping more than £15 million into the local economy as a result. The study predicts that by 2029, there could be a total of just over 246,000 people working at flexible workspaces across the UK, providing a further 156,000 jobs for local residents.
As well as direct job creation, flexible workspaces benefit the local area through an uplift in Gross Value Added (GVA), the measure of the value of goods and services produced in an area. The study found that an average coworking centre in the UK will generate £20 billion GVA each year by 2029, of which over £12 billion will go directly into the local economy. This is in part explained by "the sandwich economy", but also created by improved career and earning prospects for residents and companies within the centre doing more business locally.
Steve Lucas of Development Economics, and report author, says, "This study reveals a shift in jobs and capital-growth moving outside of city centres, where it has been focused for the last few decades, into suburban locations. This can benefit businesses and people, from improving productivity and innovation, to reducing commuting time, which leads to improved health and wellbeing."
Aside from the direct financial impact, local office space has been found to benefit workers and local regions in other ways. This includes reducing the time spent commuting, with access to a local office space expected to save 411,000 days per annum by 2029. Local office space has a further advantage, by providing working opportunities for those who might otherwise be unable to travel to an office. This could include people living with disabilities, as well as those with caring responsibilities. As the labour markets tighten, local flexible workspaces could open new routes to top talent.
A Brexit shift
Meanwhile, interest in coworking spaces has almost doubled over the past five years, with flexible workspace now accounting for 7 percent of total office space in the UK, according to another new report by Instant Offices. As focus shifts from a 'business first' mentality to creating the perfect work-life balance, the UK Flexible Workspace report from Instant Offices investigates the popularity of flexible working and coworking solutions ahead and where this growing trend will go in the future.
No longer primarily for startups, freelancers or businesses with a lower headcount, the flexible office market, or 'co-working space' continues to grow outside of the core city as the industry becomes normalised in the sector, with the focus being more north of the river, in traditionally higher value areas.
Although London has previously been the primary focus for co-working space companies, there has been a heavy shift in attention to cities such as Edinburgh, Cambridge and Birmingham, who have all seen an increase in emphasis as demand continues to grow.