May 20, 2021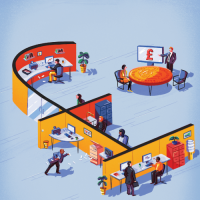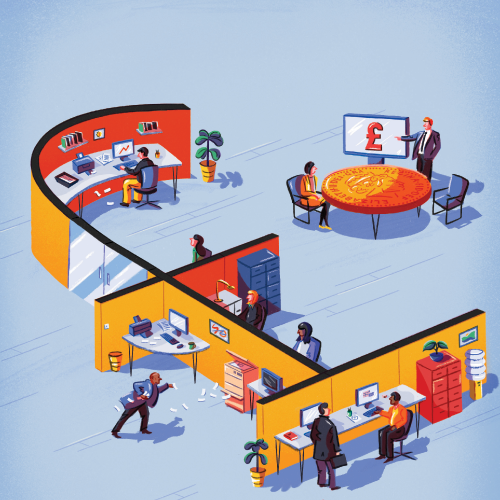 The focus on creating a more sustainable workplace is increasing. Many designers, specifiers, manufacturers, suppliers and, of course, users are pledging their allegiance to the cause. Some are driven by a genuine recognition of the climate crisis whilst others are appreciating that commercially, it's an essential direction.  'Zero to landfill' has been given 'green bragging rights' for some time. In reality, due to the significantly lower cost of incineration versus recycling, most material isn't reclaimed, it is burnt. Whilst 'energy from waste' might alleviate some guilt, it is still contributing to pollution.
Recycling is vital to waste reduction but ideally it should be the last resort. In a circular economy, value retention must be the way forward. We must consider how to extend the life of products and components – rather than smashing them up as part of the recycling process.
Office furniture as a service and buy-back schemes are being heralded as sustainable alternatives to the traditional linear model. They do offer an incentive to maximise the lifecycle for furniture and fittings – but are they achievable or commercial suicide?
Many people don't own their own car – they take out a financial plan and simply hand the car back at the end of the term. The financial services company 'earns' from the contract; the manufacturer sells a new car; the dealer hopes that the customer will purchase another newer model and can sell the original vehicle. This works as there is a residual value; a strong 'second hand' market; and further financial incentive to sell a new, shiny latest model with all warranties fully instated.
Will this work in the workplace interiors sector? When purchasing a second hand car, we accept that we have to opt for the colour and configuration available at the time. A relatively easy compromise for one vehicle. Dealers can also afford the storage space as the value of the goods is high and, worse case, they can sell through an auction.
Furnishings are bulky to warehouse and available in many colours, sizes and configurations. High end brands can retain value but many don't. Equally, the workplace requires a wide variety of products – desks, tables, chairs, soft seating, lighting, floor coverings – so who will carry the 'risk' for rental or buy back?
A transition
Some manufacturers do offer a wide range of office furniture within their portfolio and so able to consider furniture as a service for a broad offering. They can take the products back into stock, are most able to 're-new' but it's still a major logistics exercise. Perhaps manufacturers will work with suppliers to develop infrastructure solutions? The growth of the 'flexi-lease' property market will undoubtedly have an impact with furnishings being commoditised as part of the offer.
These models worked due to the scale of the contracts and an identifiable market for reuse
Back at the end of 1990s, a major Government department took a highly innovative approach to its Estate. All property was managed under a PFI-style (Private Financial Initiative) arrangement encompassing buildings and facilities management including F,F & E. I was a director for the outsourced provider and we received remuneration by business square metre. We were responsible for maintaining the assets at an agreed, 'fit for purpose' standard with significant KPIs. It was said to me at the time "If you stay in a hotel and the bed breaks, you don't go out and replace it. You contact the reception desk!"
The contract was challenging and complicated. The size of the Estate, accommodating over 100,000 personnel, together with length of contract, meant the arrangement was viable. There was a commercial incentive to provide onsite repairs, retain surplus assets for reuse, renovation or remanufacture to fulfil requests from other areas of the Estate.
The contract with LOCOG (London Organising Committee for the Olympic Games) for office furniture was also innovative. The client was supplied with furniture, not necessarily new, to an agreed standard for the approximately two year period. They did not own the asset and the contractor was required to remove its furniture at the end of the contract. These models worked due to the scale of the contracts and an identifiable market for reuse.
A widescale transition from ownership will require a systemic change – in terms of behaviour, culture, financial and accounting policies. Buy back schemes – with guaranteed residual values – are contractually complicated. F,F & E is included as an asset within the balance sheet and there are currently tax incentives. There also needs to be recognition that low cost is not sustainable. Quality and longevity of design and manufacturing, together with modularity, should be fundamental.
The goal for long term sustainability and carbon reduction will only be achieved through a radical shift in how we all behave and trade. This needs to be combined with introductions of new policies and incentives so that it is economically viable to achieve change.