August 3, 2023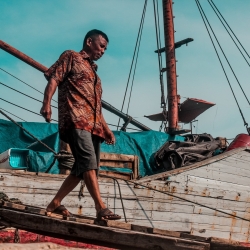 The new issue of IN Magazine is now available to read online. The print edition will be posted shortly. In this issue, we look at the ongoing shift in the way we think about work and workplaces but without falling back on the simple, cliched thinking that defines much of that conversation. We consider what happens now for the world's fringe business districts as Canary Wharf sets out its plans for the future in the wake of HSBC's announced departure. We report on how domestic design is changing in response to a rapidly evolving world. We look at how the changing work practices of architects are playing out in buildings and cities. And we announce details of our first major event.
Elsewhere in this issue, Jo Knight asks why so much office furniture ends up in landfill and what we should do. John Sacks reports from a blustery NeoCon. We look at the lessons we can learn from the way information has been stored historically. We consider the ways in which employer branding plays out in office design. We also look at the long overdue arrival of flying cars, why Indonesia is moving its capital and what the existence of mouse jigglers tells us about the way we work. And much more.
All back issues of IN Magazine are available here.