August 25, 2022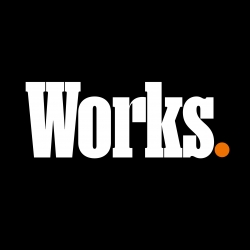 We've received plenty of messages over the past few weeks, asking when we're going to see the first full publication of Works – the new workplace design magazine (and sister title to IN) following the successful launch of its pilot issue. Well, we're delighted to announce that the printer's big red button has been pushed and said issue is on its way. And the digital edition is available to read free now.
Featuring in-depth analyses of a couple of the most forward-thinking, dynamic workplace projects (including BCG Digital Ventures – the digital arm of global management consulting firm, Boston Consulting Group – and the leading provider of legal, regulatory and business information and analytics, LexisNexis), Works also take a look at the exciting product designs that emerged from recent shows and fairs in Milan, Chicago, Clerkenwell and Copenhagen – with a full review of the latter's exciting 3 days of design event.
One of the true strengths of Works is the close relationship its editorial team has developed with the interior design fraternity. This is highlighted in the new issue, with fascinating conversations with PENSON CEO, Lee Penson and two of the lead design lights at AECOM. There's no website regurgitation here – instead we bring you honest and thought-provoking opinions and accounts.
Furthermore, we hear from Matt Watts, Chief Commercial Officer at leading flexible workspace brand, LABS, who tells us what these multi-occupier, community-minded facilities can provide for businesses, we select our favourite furniture newcomers, and look back over the past couple of months to consider (in a slightly tongue-in-cheek manner) a few of our own industry highs and lows.
All of this is done, of course, in Works' unique, provocative manner. Works doesn't look, feel or read like a typical workplace design title. And that's a good thing! After all, how many design titles can you list that have Arctic Monkeys lyrics on the cover?