June 18, 2014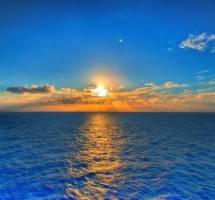 A new report commissioned by the Green Construction Board, Property Industry Alliance and UK Government claims that efforts to tackle energy consumption in commercial property and reduce the associated emissions of greenhouse gases needs a new approach to the way policies are understood, monitored and enforced. The warnings come in a paper produced by Deloitte which suggests that while the associated potential for savings and a wide range of environmental and economic benefits are beyond question and the Government has the will to make them happen, there is a lack of cohesive thinking in current policies and legislation coupled with a shortfall in innovation and investment. When the report was commissioned last year, it was done so on the basis that buildings remain the UK's largest contributor to carbon emissions, with energy use in non-domestic buildings accounting for 17 per cent of the total.
The UK Government is already committed to an 80 per cent carbon reduction by 2050 and has introduced a range of commercial property energy and carbon focused policies and instruments to achieve this including the Carbon Reduction Commitment, Energy Performance Certificates and the Green Deal, as well as many more that are planned by the UK Government and European Union.
The Deloitte report claims that there is a substantial mismatch between the approach taken by different agencies – including landlords and tenants – coupled with confusion about the current legislative framework that makes a consistent approach unlikely unless there is a change of approach towards commercial property energy consumption. It singles out the Climate Change Levy and the CRC Energy Efficiency as examples that use higher prices as a mechanism to discourage energy consumption but which have little effect in practice.
Instead the report suggests that greater awareness of options and financial incentives would make more sense in encouraging building owners and occupiers to take a more positive approach to energy use reductions. It also claims that more could be done if the various policies could work in harmony and be generally more comprehensible.
"This research has clearly shown that there is an increasing expectation within the market that a commercial property's investment-worth will be affected by how well it is protected from environmental risk," said Miles Keeping, a partner at Deloitte Real Estate. "Furthermore, it also recognises the opinion of the market that if this important component of the UK economy is to prosper it needs effective policies to reduce energy consumption and regulate carbon emissions."
Paul King, chief executive of the UK Green Building Council, added that: "industry is clear in its preference for good regulation and policy direction, to create a level playing-field for investment and innovation – which makes the government's insistence on reducing red tape, changing policy, and watering down regulation all the more frustrating".