November 15, 2023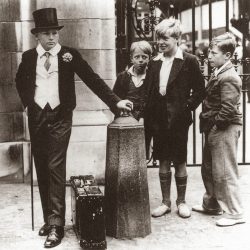 A new report on social mobility, conducted by the charity Making The Leap, claims that only a third of employers (35 percent) took any action on the retention and inclusion of job candidates from less advantaged socio-economic backgrounds (LSEB) candidates this year. This is down from 53 percent in 2022, showing a significant decline in prioritising a key element of social mobility, and significantly lower than those that say they are focussed on recruiting candidates.
The new report suggests that 87 percent of UK employers and educators say they are working to improve socio-economic diversity by actively reaching out to people from LSEBs in the last year. However, only just over half (52 percent) took action on actually recruiting people from these backgrounds – a notable reduction from 75 percent in 2022.
Employers were more likely to report progression initiatives in 2023 (31 percent) than in 2022 (23 percent), and best practice to advance social mobility was driven by high-quality data, clear strategy, passionate leadership, and an intersectional approach across the employee journey.
The new research also highlights best practice, including using data to inform strategies and work being driven by passionate leadership. It found the most effective approaches were intersectional, meaning employers understood the multiple workplace barriers faced by LSEB individuals who also identified as disabled, female, LGBT+, from a racial minority, and/or as part of further marginalised groups.
The state of social mobility in the UK is one of the worst in the developed world, ranking 12 out of 14 in a recent study from Goldman Sachs, with 31 percent of young LSEB people concerned that their backgrounds will negatively impact their career prospects according to another report from BDO. Existing research also shows that people from LSEBs are underrepresented across key sectors in the UK, such as medicine, law and journalism, and a significant class pay gap shows an average earning of £6,718 less per year than colleagues from more affluent backgrounds.
Tunde Banjoko OBE, Founder of the UK Social Mobility Awards, said: "The annual Advancing Social Mobility research report clearly shows that there is still further to go in the UK. The research shows employers are making progress in some areas, but more action needs to be taken to give people from less advantaged socio-economic backgrounds (LSEBs) the opportunity to succeed. The report is a valuable resource to help organisations to learn from best practice and to understand how to advance social mobility in the workplace."
 The UK Social Mobility Awards (SOMOs) is a nationwide initiative which exists to recognise and celebrate employers and educators, and to inform and inspire wider action on social mobility. The SOMOs are organised by grassroots societal change charity Making The Leap, which works with schools, young adults, charities, and employers to advance social mobility and race equity in the UK.