November 4, 2014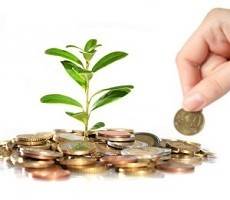 Following the publication of the latest Intergovernmental Panel on Climate Change (IPCC) report, warning about the effects of global climate change; the chief executives and senior leaders of 18 major businesses in the construction and property sector have written an open letter, published in The Daily Telegraph to highlight the economy opportunity presented by climate change and to defend the UK's ground breaking Climate Change Act. In the letter, which includes signatories from Land Securities Group, BAM Construct and Balfour Beatty, the leaders warn that "undermining of the Climate Change Act is deeply unhelpful, and creates uncertainty", and that "it should continue to be the central framework against which to deliver clear and consistent policy. It states: "Our businesses are convinced that Britain can and should be a world leader, and that far from being a burden to UK Plc, clear commitment to tackling climate change will open up opportunities for businesses both at home and abroad."
Paul King, Chief Executive of the UK Green Building Council, which coordinated the letter, said: "The IPCC has once again warned us that time is not on our side in the global fight against climate change but that a window of opportunity is still open.
"Businesses firmly understand that investing in and developing the solutions to limit climate change present enormous economic opportunities, but need the support of Governments to do so. In the UK, the Climate Change Act provides that support, setting the direction of travel businesses know they must move towards in order to reap these benefits."
Click here to read the full text of the letter.