November 4, 2014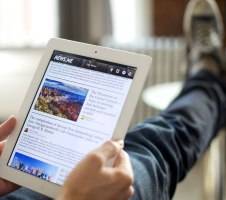 While the UK remains one of the safest places to work in Europe, work related ill health continues to rise for British employees according to the latest data from the Health and Safety Executive. The HSE claims that there were some 28 million days lost over the last year, costing the economy over £14 billion. While the most dangerous professions continue to be construction, agriculture and manufacturing, the report found that over two thirds of days lost (20 million) and some £9 billion can be attributed to a number of well defined causes rooted in the modern workplace; musculoskeletal disorders, stress, anxiety and depression. The HSE study claims that around 80 per cent of new work-related illnesses were attributable to these conditions. Of the 535,000 new illnesses reported in 2013/14, 184,000 were musculoskeletal disorders and 244,000 were related to stress and depression. There are now over half a million (526,000) people with self-reported cases of musculoskeletal disorders in the UK, up by 20 percent since figures were last reported in 2011/12.
The report also found that around 2 million people were suffering from an illness (long standing as well as new cases) they believed was caused or made worse by their current or past work. Reports of ill health by doctors and specialist physicians back up the data. In 2005, a surveillance scheme was created to collect reports of new cases of work-related ill health from a sample of around 250 general practitioners (GPs). In 2013, the scheme found that musculoskeletal disorders were the most common type of work-related illness, accounting for nearly 50 percent of the total.
All of this begs the question of exactly what is going on and it is a subject we will return to over the course of the next few days.
___________________________________________

Justin Miller is the sales director of office furniture and ergonomics specialist Wellworking.