November 12, 2013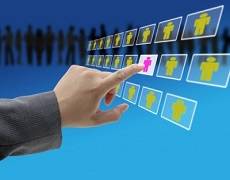 Measuring the value of an organisation's talent and its people management practices has remained stubbornly elusive. This has prompted a group of leading professional bodies to join forces to help businesses measure the impact of their people on organisational performance and better equip them to improve workforce skills and productivity. The ultimate goal of the 'Valuing your Talent' initiative by the CIPD, the UK Commission for Employment and Skills (UKCES), the Chartered Institute of Management Accountants (CIMA), the Chartered Management Institute (CMI), Investors in People (IIP) and the Royal Society for the Arts (RSA); is to develop an open framework for the measurement of human capital that will make good people management practices more visible, and encourage businesses to invest more strategically in their workforces.
Peter Cheese, CIPD chief executive, said: "The need for more insight into the people management and development practices that can really make a difference is increasingly a shared agenda for finance, HR, business leaders, external stakeholders and even regulators.
"However, despite efforts in the past, we do not have agreed measures and metrics that provide visibility on all these issues or any consistent ways of reporting of them. We have long talked of the intangible value of businesses, of which human capital is a major part, and now there has never been a better time to agree a common approach and way to start to make the intangible more tangible."
The project team will be seeking views from a wide range of professional bodies, influencers and practitioners within HR, finance and management, as well as the investor community and regulators. They will be examining existing practices, revisiting prior initiatives and research, engaging opinion widely through open collaboration and social media to get input from employer organisations of all sizes and across all sectors, and ensuring both objectivity and academic rigour with the help of Dr. Anthony Hesketh, senior lecturer at Lancaster University Management School, who is leading the research on behalf of the project partners.
The Valuing Your Talent project supports the UKCES' objective of ensuring more employers invest in the skills of their people, by sharing best practice and establishing a set of indicators and tools that will help businesses value their talent. The project will seek to create a movement to change business behaviour, in which employers view investment in their staff, via skills and training, as a long term asset rather than a cost. The primary objectives are:
To better understand how developing and managing people releases and drives value.
To clearly define the basic metrics for valuing talent and to promote agreement and consistency in how such measures are used.
To develop a broad framework against which executives, employees, investors and others can assess how businesses of all kinds are developing their people and organisations to enable sustained and higher levels of performance.
Key insights and project milestones will be shared via a dedicated web hub, which already houses a wealth of valuable information on what is already known about human capital metrics. A newly published research insight, written for the CIPD by Dr. Anthony Hesketh, explores why, after extensive academic research, consulting interventions and even a major government task force, agreement on how to quantify the value of our people still remains elusive. It also sets out the guiding principles for the working group's research.
For more information, visit cipd.co.uk/valuingyourtalent