March 29, 2023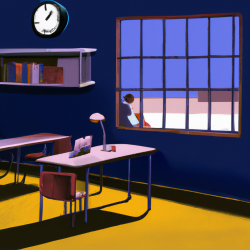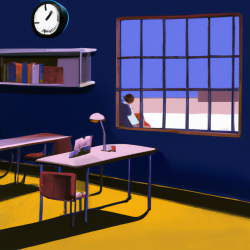 Workplace analyst Leesman has joined the MIT Center for Real Estate (MIT/CRE) as a Strategic Partner and will be working with its Real Estate Transformation Lab to examine issues related to hybrid working. This collaboration will support Leesman's three year investigation into the impact of hybrid working on people, places and societies.  The Leesman project, entitled 'The Hybrid Future', will survey over 10,000 participants from around the world, to explore the impact of hybrid working on everything from productivity, diversity and urban centres to the environment, wellbeing and even our love lives. With 24 surveys set to be issued every six weeks, the volume and diversity of data, length of study, and breadth of topic range, make The Hybrid Future the most comprehensive study of hybrid working ever conducted.
Launching around the third anniversary of the first Covid lockdown in the UK, Leesman is working with the MIT/CRE Real Estate Transformation Lab and corporate partners to recruit between 100 and 2,000 diverse participants from inside their organisations to take part in The Hybrid Future. Participating firms will enjoy first access to new data and insights. It's hoped that responses will play a key part in informing press, policy makers and public debate, as well as equality, diversity and inclusion practices across the world.
Leesman has also announced the appointment of Julia Hobsbawm as Chair of The Strategic Board for The Hybrid Future. Hobsbawm is an award-winning writer and futurist of work, as well as a commentator for Bloomberg's Work Shift. She is author of the celebrated book 'The Nowhere Office: Reinventing Work and the Workplace of the Future' and presents the popular podcast The Nowhere Office.
Commenting on the launch, Tim Oldman, CEO and Co-Founder of Leesman, said: "The rapid, widespread adoption of hybrid working across the world's knowledge economies is one of the biggest cultural shifts of the 21st century. However, setting myth and opinion to one side, the long-term impact of hybrid working on our societies remains completely unknown. By joining the MIT/CRE Real Estate Transformation Lab, our aim is to cut through the conjecture and explore how this huge, global experiment is affecting virtually every part of society, as well as how organisations, policy makers and individuals can thrive in this new paradigm. We're looking forward to partnering with organisations and individuals who will be at the heart of shaping the future of our hybrid working world."