March 29, 2023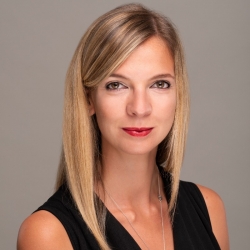 Magenta Associates, the communications specialist for the built environment, has signed The Anti-Greenwash Charter, an agreement to promote responsible marketing within the industry. Magenta has a long-standing commitment to responsible and sustainable practices, and by signing The Anti-Greenwash Charter it enhances that commitment to honest, sustained messaging.
The Charter is sponsored by the Alliance for Sustainable Building Products and requires organisations to make a public declaration to uphold good standards of marketing practice, adopt a Green Claims Policy and, by doing so, adhere to the Government's Green Claims Code and Code for Construction Product Information.
Greenwashing in the built environment remains a growing concern, from the misrepresentation of information or lack of true transparency. Sustainability is at the forefront of many minds, and with the support and commitment of The Anti-Greenwash Charter, Magenta and other businesses pledge themselves to the four charter standards; Transparency, Accountability, Fairness and Honesty.
Jo Sutherland, managing director of Magenta Associates, said: "Magenta has strong values and ethics, and we believe that the built environment is in an exciting position to help make positive and fundamental changes to the planet. Greenwashing can come in many different forms, from promises made about targets to over-optimistic product specifications. In any shape or form, greenwashing can impact critical information that's needed for us all to build and communicate towards a sustainable future. Sadly, there has been a recent increase of misleading green claims or false information within the built environment industry.
"Magenta's pledge comes at a crucial time for authentic action within the built environment, and we're thrilled to be joining others in this stand. The Anti-Greenwash Charter provides a platform for a great community of built environment businesses and organisations to come together and seek an active change in sustainable messaging."
The Anti-Greenwash Charter was developed in partnership with the ASBP, The Green Register, The Good Homes Alliance, and Timber Development UK, to support organisations in the built environment to adopt and adhere to responsible marketing communications practices and procedures. Magenta has produced a Green Claims Policy as part of its commitment and will review this annually to ensure commitments are up to date and in line with current trends and issues.