August 2, 2016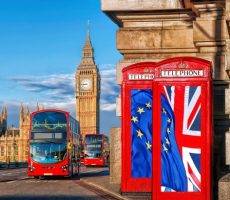 Investment and hiring intentions remain relatively robust among London's leading firms, despite the Brexit vote, claims a new analysis by the CBI and CBRE. Over two fifths (41 percent) of the 186 firms surveyed after the Referendum said that they planned to maintain their investment plans, with one in ten (9 percent) planning on actually increasing their plans. The demand for property from occupiers and investors also appears to remain strong. However, 16 percent of firms said they will freeze investment plans, whilst a fifth (21 percent) think they will reduce them. Half of businesses (50 percent) plan to continue to hire after the Referendum, with less than a third (29 percent) not planning to do so and 12 percent planning on reducing staff numbers. Many firms though are still considering their response to the Referendum and will be looking for a clear plan from the Government and City Hall to maintain the openness of London's economy.
CBI London Director Lucy Haynes said: "The Government must confirm that those people from the EU who are already working in the UK can stay, and business stands ready to work together with politicians to make the capital grow and prosper.
However, she added: "London remains firmly open for business, and the capital's firms are well used to navigating choppy waters. Many appear to have taken the decision to leave the European Union within their stride."
"Whilst the initial shock from Brexit has dented some firms' investment plans, it's encouraging that over two fifths intend to maintain them and half of businesses aim to continue to hire at this early stage.
"From building the 50,000 homes a year the capital needs to house its talented workers, and a new runway that will boost our exports to high growth markets, to making the city a global beacon for digital and technological skills, London has a unique opportunity to plan ahead, and position the city at the head of the pack."
Adam J. Hetherington, Managing Director – London, CBRE UK, said:
"Despite the widespread fear that a leave vote would send shockwaves through London businesses, these results show the capital city is resilient and already planning the best way of ensuring it thrives in the new climate. It's important to remember that London's fundamental qualities have not changed overnight. The city is home to an incredible blend of innovation and enterprise, attracting a talent pool unmatched around the world. Our language and time zone dominates and dictates global markets and our infrastructure and transport networks sustain our enviable position as the world's most visited city.
"From a property perspective, appetite from occupiers and investors remains strong. Business needs to pull together with policy makers to ensure the open for business message is communicated loud and clear to all corners of the globe. I have every confidence that by working together, we can ensure London remains the global city of choice."
The full CBI/CBRE London Business Survey will be published in September.