October 18, 2021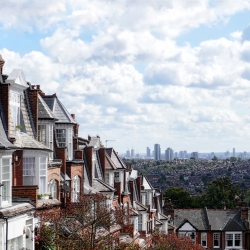 Through analysis of mobility, technology, business and environmental data, London ranks as the number one most intelligent and future-proof city for cities with a population of over three million people, with New York and San Francisco taking second and third place respectively, according to a new index from EasyPark, the parent company of RingGo.
The 'Cities of the Future Index', compiled using public data, claims which cities are best adopting new technological solutions to improve their sustainability and liveability. The index scores cities out of 100, considering 14 factors that contribute to entrepreneurial, environmental, and societal progress.
London's high ranking for smart city development stems from strong scores in parking innovation (100), climate response (98.34) and clean transport (91.87). London's commitment to digitalising travel, implementing low-emissions zones as well as investing in green public transport has distinguished the city as a global leader in smart sustainability.
The 'Cities of the Future Index' rankings are split into three bands, with large, medium, and small-sized cities. Across all of these bands, major UK cities fare well in the index rankings. In terms of large cities (over 3,000,000 inhabitants), London scores top billing with 100 and Manchester scores 85.34, ranking 10th for smart city innovation, ahead of Tokyo (85.19), Toronto (85) and Paris (84.75). For medium-size cities (600,000 to 3 million inhabitants), Edinburgh ranks 10th in the world with a score of 79.82. And for small cities (50,000 to 600,000 inhabitants), Cambridge (81.17) ranks 10th and Oxford (78.26) 14th.
"London, Manchester, and Birmingham are carrying the torch for the UK"
The UK has also proven itself to be a quick adopter of technological solutions, with EasyPark's index placing the large cities of London, Manchester and Birmingham 10th, 11th and 12th in the world for progressing e-payments, facilitating more convenient and connected metropolitan journeys for residents.
Peter O'Driscoll, Managing Director, RingGo said: "The adoption of digital payments is a good marker of the UK's commitment to technological revolution. Analysts forecast that there will be more than $9 trillion in mobile wallet transactions by 2025, so being ahead of the curve is vital, and data shows that London, Manchester, and Birmingham are carrying the torch for the UK here.
"Alongside technological advancements, the UK has set a pace for environmental change, with ambitious climate goals across the nation, including the 2030 ban on the sale of petrol and diesel vehicles. Although we're a small island nation, the UK is paving the way for meaningful change through smart city innovation and clean transport. But this is no time to rest on our laurels. Moving past pledge-making to authoritative action-taking will prove critical as threats to our environment persist and worsen."
Image by Steve Watts